On this Republic day discover some less know facts about the Republic Day Parade:
On Republic day morning, we wake up with the sound of republic day parade celebrations going live on the television. The parade and its patriotic feel give us goosebumps as there is no greater joy than seeing the national flag unfurl. We enjoy the parade, but are we familiar with the facts behind it?Read on to know some amazing facts
The President of India is welcomed with national Anthem playing and 21 gun salutes. But the firing is done by 7 cannons of Indian Army known as "25-ponders".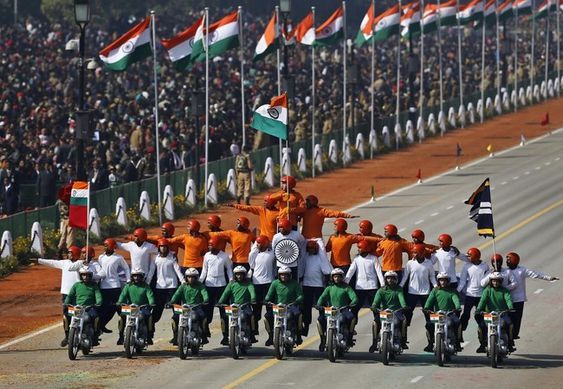 All the parade participants get ready by 2 Am and arrive at Rajpath by 3 AM. The preparations of the parade begin in July of the previous year. From August the participants practice in their specific regiments and reach Delhi by December. In total participants practice 600 hours before the parade.
The republic day celebrations were organised until 1954 on Kingsway, Lal Kila, and Ramlila Ground.
Each army personnel who participate in the event of the parade have to pass through 4 levels of investigations. Also, their arms are thoroughly checked.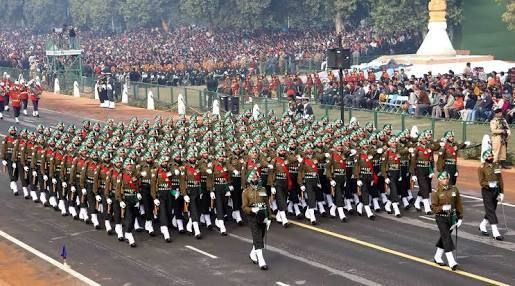 The beautiful tableaus in the parade move with the speed of 5 km/hr. so that the important people can watch it carefully.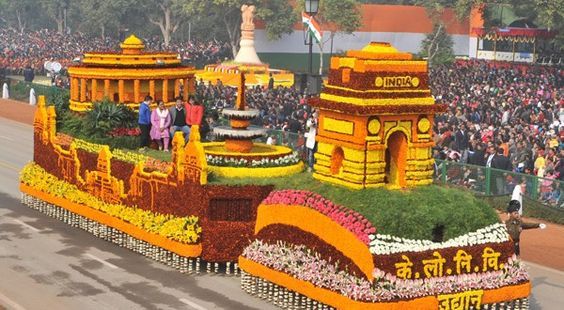 The most interesting event of the parade is "Fly-past" and the Western Airforce Command looks after it. 41 aircrafts take off from different centers and reach Raj path at a fixed time.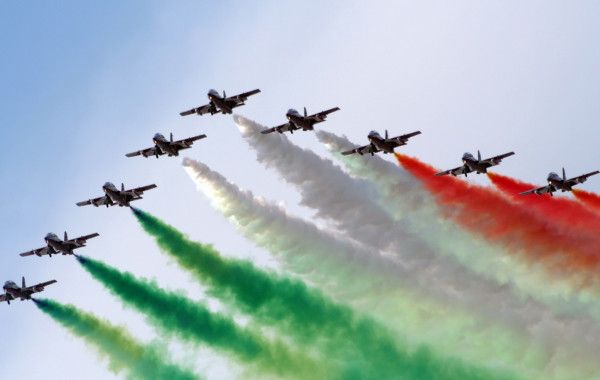 Every year the center spends crores of rupees on the Republic Day parade. The tableaus alone costs  INR 25 Lakh.
Mahatma Gandhi's favorite song "Abide with me" that is played on every Republic day.
Every activity performed on 26th January parade is pre-organized, starting from the beginning to the end.
National Awards such as Bharat Ratna, Padma Bhushan and Kirti Chakra are awarded during the Republic Day ceremony
Tea AWW wishes you a very happy Republic day!
Image courtesy: Pinterest