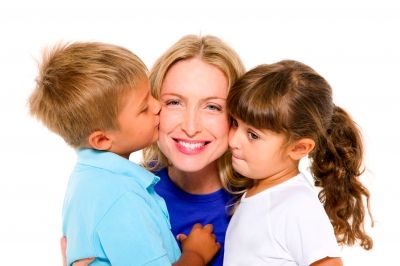 It is said that Motherhood completes a woman but with this comes a lot of responsibilities which can make the life stressful. In the attempt to fulfill all the duties mothers' tend to forget about themselves making motherhood a difficult and hectic job.
Team AAW understands that motherhood can be tiresome so it tells you how to make it enjoyable minus much stress and worries.
Rejuvenate:  For a mother it's very important to take a break from personal and professional life to enjoy some good time with friends and family. Go for short vacation with your family or friends and enjoy some gala time. Secondly you can spend some time with yourself and relax at a spa or plan a lunch or dinner outing with your friends.
Maintain balance:  For a working mother it's essential to manage work and family responsibilities effectively and balance her time as an organised person. Opt for an effective stress and time management strategy and when you are at work, try not to solve family chores and vice-versa.
Be yourself: With motherhood comes lots of responsibilities but among those don't forget who you are and your hobbies. Find some time out for your hobbies and other interest for a satisfied life.
Family support: Family is a big strength so whenever you feel overburdened with responsibilities take help from your husband or other family members and divide your duties and work.
Enjoy the journey: Motherhood is a journey with many ups and downs so if you take this journey in a positive way it can become more enjoyable. So enjoy each and every moment of this beautiful journey and be positive about it.
Take advice: When you are confused about something don't stress you self rather take advice from your friends , family , doctors and search engines( which are a storehouse of all important information) to reduces your tensions and worries