It took time but Nirbhaya got justice:
Nirbhaya case is one of the most shameful cases in India that shocked the country. 16 December 2012 was the date when this disgraceful act happened and after few days the  girl painfully lost her life.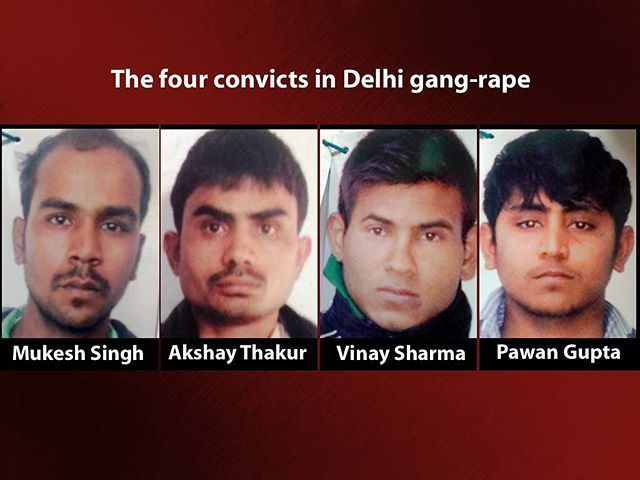 The  23 years old was brutally assaulted and gang-raped in a moving bus in South Delhi. Since 2012 thousands of people have come forward and raised their voice for Nirbhaya's justice. On 4th May 2017, though one of the convicts of Nirbhaya case committed suicide the other was under 18 so after sending him to a juvenile home for three years he was released.  But, Supreme Court confirmed the death sentence to other four criminals who were involved. The Delhi High Court had confirmed the death sentence but, three of the convicts challenged the top court and had requested for mercy.  But yesterday Supreme Court has rejected the offender's appeal and has come to a final decision of hanging them till death. This judgment has led to many reactions and along with the general public famous Bollywood stars have also come up with their mixed reactions.
Check the statements given by the celebrities:
Nirbhaya verdict.Justice prevails.Being in a civil society,in this case,"Public Hanging" was needed to set an example for an everyday menace

— Rishi Kapoor (@chintskap) May 5, 2017
May her tears flow No more..may the mothers daughter finally rest in peace..may all evil know there is a price to pay pic.twitter.com/6uuyAdg6bP

— Raveena Tandon (@TandonRaveena) May 5, 2017
Even hanging the 4 criminals is not enough justice but it should serve as a reminder that how india deals with this crime #Nirbhayaverdict

— Varun Dhawan (@Varun_dvn) May 5, 2017
At last,justice delayed is not always justice denied! Wish there was a more cruel way to make em feel the pain they evoked #Nirbhayaverdict

— taapsee pannu (@taapsee) May 5, 2017
And finally, justice prevails .. #NirbhayaCase … and I hope this sets a precedent in each and every such heinous case ..

— Rohit Roy (@rohitroy500) May 5, 2017
#Nirbhaya pic.twitter.com/Wj9RcjXQ7r

— PRIYANKA (@priyankachopra) May 5, 2017
Justice for #Nirbhaya won't be complete till the time the 'juvenile' Mohd Afroz the most brutal one is roaming free.he shud be hanged first.

— Neha Sharma (@Officialneha) May 5, 2017
The entire nation was happy after Supreme Court rejected the plea of reviewing the death sentence of Nirbhaya's rapists. It was declared that there will be no change in the death sentence for the 4 convicts who brutally raped and murdered a young medical student on December 16th, 2012. This news rejoiced many and lauded the apex court for its verdict.