Kamli is Sanjay Dutt's Pillar of strength: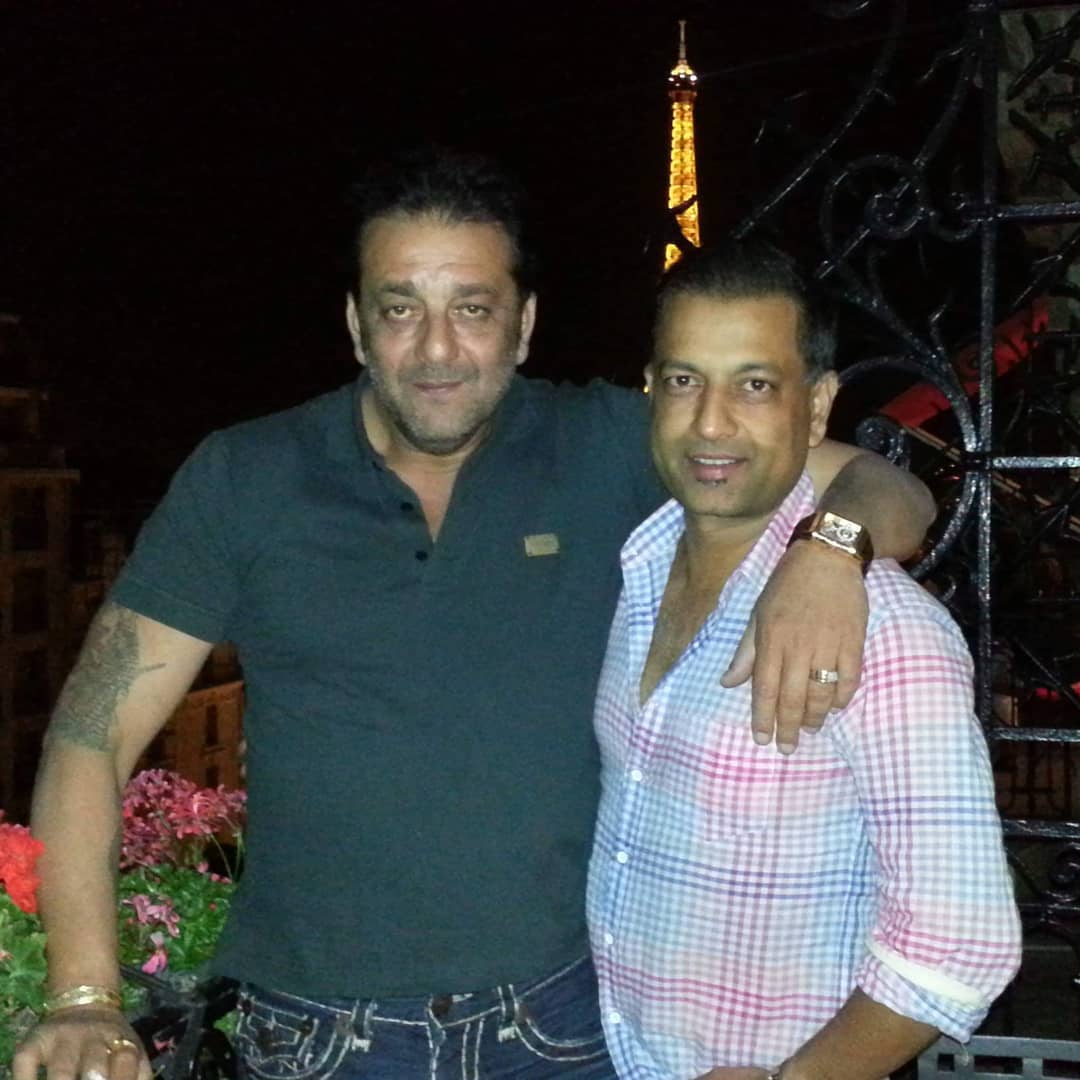 The movie Sanju has changed many people's mindset towards Bollywood's famous actor Sanjay Dutt. This film has showcased different phases of Sanju's life that nobody knew. The entire journey of the actor and his family was a roller coaster ride. But apart from family, his best friend Kamli was his strength. In the movie, Vicky Kaushal has amazingly played Kamli's role and has set an example of the real meaning of friendship. Kamlesh Kanhaiyalal Kapasi aka Kamli is one of the closest friend who has played a crucial role in his life and now after the film got released On Sunday, Sanju has thanked his real-life friend Paresh Ghelani on Twitter.
This is how the Actor thanked his friend:
You are the pillar of my strength. Thank you for being there, then and now. Welcome to the world of social media buddy! Love you lots. https://t.co/APgxFUbJIv

— Sanjay Dutt (@duttsanjay) July 8, 2018
Before this after watching Sanju Paresh had written a letter on Social Media about Sanjay and their friendship. Along with this even Bollywood's Actor Madhavan revealed on Social Media that Paresh is his go-to man as well.
FINALLY U R here Bro-Hey Folks pls welcome some1 who is more than a Blood Brother 2 me-my inspiration and my IDOL-THE REAL "KAMILII" from "SANJU"-the elusive,Limelight loathing N my " Go 2" man 4 all issues-PARESH Ghelani-@impareshghelani .Sorry bro-The world wants 2 know you🙏 pic.twitter.com/0xvSY3I8e3

— Ranganathan Madhavan (@ActorMadhavan) July 6, 2018
Paresh Ghelani's Letter for Sanju:
its been many years of staying away from the social media, i finally give-in to embrace it. as i begin, here to you my brother @duttsanjay a note that i have been writing in my head and heart for a very long time and now here it is all in the open. pic.twitter.com/tJ59jvktl3

— Paresh Ghelani (@impareshghelani) July 7, 2018
Sanju, starring Ranbir Kapoor, Manisha Koirala, Anushka Sharma, Sonam Kapoor, Paresh Rawal and Jim Sarbh, has earned Rs 202 crore in a week and Sanju Baba will soon be seen in Saheb Biwi Aur Gangster 3 that will hit the theatres on July 27.