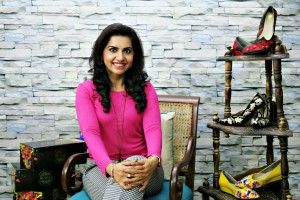 When we met Ekta Sethi, her charm and vivaciousness lights up the room, the positivity is infectious. Ekta describes how she faced challenges and made Rungg a success. She also believes in women empowerment, so much so that 90% of her team consist of women. Check out tête-à-tête with this wonder woman:
How did Rungg shoes come into being?
Rungg was born with my passion for art & tradition, plus being a woman, my love for shoes. Art is my inspiration and shoes are my endless desire.  I've really admired the hand embroidered art form –its sheer intricacy, beauty and magnificence. This element is clearly visible within the products I design.  I always wondered why there can't be a shoe that is stylish, yet comfortable; majestic yet relaxed; one that bonds the present and the past.  I wanted to create shoes that are beautiful to adorn women and allow me to illustrate the creativity and beauty of handmade art.  My inspiration to start Rungg began while I was studying fashion design in the US and then materialized as a business plan during my study at Stanford.  My desire to start Rungg moved me and my family from the US to India.  After a yearlong stretch of research and development we started to sell our shoes through our website www.runggshoes.com
Was quitting a job and settling back in India easy?
We are family of serial entrepreneurs.  Prior to moving to Delhi, I was working alongside my husband running a successful business in software consulting.  So it was really a decision to stop working in the business and pursue something new,but this time pursue my dream.
As a family we always wanted to spend more time in India and provide a true Indian experience to my two boys.  Rungg was just a natural progression towards making that desire into a reality.  When we decided to move to India, we agreed as a family to stay away from negative discussions on issues we already know–i.e. traffic, civic facilities and pollution.  We were moving to Delhi, knowing that all of these issues exists and knowing they will not just suddenly disappear.
Our journey back to Delhi has been absolutely amazing, an experience that has certainly had its absolute highs and the true lows.  Having grown-up in Delhi, I have always loved the warmth, family, and enjoyment of simple pleasures of life that India offers. So that is certainly the strength of my daily highs'.  And I don't have to point out the issues we all face daily 😉
We heard you do your bit for women empowerment?
Women empowerment is a matter close to my heart. It is amazing how much talent we women have, but unfortunately not all of us are able to do something with it –be it due to lack of opportunities or social and economic restrictions I feel women empowerment is a channel towards continuous upliftment of the family. At Rungg we are looking at different ways of engaging with women – self sustainment through work, tie-ups with organizations that employ women as karigars, and engagement of interns. In our current product line, our hand-stitched dust bags are made by women artisans. Additionally, we are working with Adharshila, a social organization focused on empowerment of women, to constantly create elements that go into Rungg shoes.  We take utmost pride in their work and create opportunities for self-sustainment via skill training and work.  Notably, 90% of our Design, Operations, PR and creative team at Rungg constitutes women.  We are working on adding a few embroiderers to that mix as well.
Do you think Indian women are in a deeper need for empowerment?
Women are an integral part of our society and their empowerment should be utmost important.  I feel we have come a long way in our society when it comes to women in the workforce, rights, and especially the younger generation.  However, we still have a long way to go. We are still largely a male dominated society.  Empowering women empowers the nation. We have to realize that empowerment of women allows our nation to have an additional half of the population contribute to the growth of the nation – and that too starting from the individual home.  Instead of considering them as a liability and marrying them off at an early age, women should be treated as bread winners and an asset to the family.  The #1 avenue towards that is, growing individual skill and their ability towards creativity and self-sustainment.
What is one thing you love about shoe designing?
I've had an innate desire to create and design for a long time.  Designing a shoe has given me an opportunity to put forward my ideas and creativity towards a product I really love and believe in. Plus, being able to tap into a niche of "hand-embroidered"designs on shoes allows me the ability to illustrate the creativity and beauty of handmade Art through shoes.
Emerald Cory by Rungg

How different are Rungg shoes from the normal footwear around?
When you purchase a Rungg shoe, you're not just buying a shoe, you're buying a piece of Art created by artisans who take pride in their work. Our shoes are completely handcrafted, with each pair being hand embroidered with age old craftsmanship on cruelty-free vegan materials.  We wanted to make our shoes free of leather, and offer our customers a product they could feel good about.
Our designs are unique and no two shoes are the same, variations in color, make and embroidery ensure a true one-of-a-kind product.
We take great pride in our attention to detail; it's extremely crucial in our designs – all things visible and invisible. Fortunately, our customer's impression so far has been "Wow" which not only makes us proud but also inspires us to strive to give them the best always.
In addition to beautiful art, the shoes are an absolute pleasure to wear. Our double padded insoles are designed to provide superior comfort and our signature wedge heel provides an ergonomic posture for your lovely feet.
How do you balance your life between work, fitness and family?
Work-life balance is a true juggling act. With my two young kids and our pug, I certainly have my hands full – and they all demand my time & love. I always have my day scheduled in advance. I start my day fairly early, which often begins with me dropping my kids to their school bus and then heading to my fitness club for my morning regimen.  Most people are still sleeping at that time ;-). This is certainly my "me"time.
Work happens throughout the day with shuttling between my studio, working with the artisans, looking up new materials, and frequent meetings with our manufacturer.  I get lot of support from my family – my strength; they are self-sustained and help me with my work as well, especially my husband. Evenings are usually time spent with the kids for their homework and planning the next day.  I do make an effort to spend quality time with my family either in the evenings or weekends so that we don't miss on that.
We know you love fitness and are involved in many levels. How did this need to be fit come?
I have always had an inclination towards fitness and health, I love and enjoy workouts.  A fit body can support a healthy brain and thus powerful ideas.  And a person who is fit is capable of living life to the fullest.  Everyone in our family has always been inclined towards fitness so it's has been a natural desire.  I love being outdoors – when we were in the US, hiking, biking, hitting the gym was a daily routine.
Moving to Delhi brought forward another opportunity that I had not explored in the past and that was cross-fit competitive races.  I really enjoy those; a combination of strength, endurance and determination.  It allowed me to push myself further and see my potential.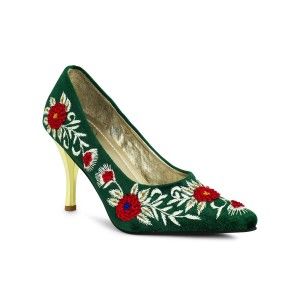 Do you think Indian women are very lax when it comes to fitness?
In India people think chores are equivalent to spending time on fitness. It is not considered a necessity. A lot of people confuse being "thin"with being fit – that's entirely different.  A fit body is agile, strong and healthy, not thin. Having said that I feel women in metropolitan cities are changing. Modern day women want to look healthy and fit and I see a lot of success stories that further encourages other women to focus on their health.  I also find that surrounding yourself with other women that put fitness as a priority in their daily life helps in achieving a fit path.
How do you want to make this world a better place for your children?
I want my children to have compassion and positivity all around. I want them to learn the power of giving and treating people nicely. Doing something good each day will make the world a better place.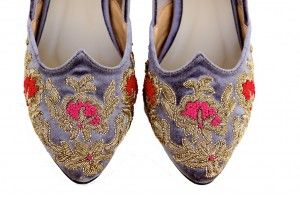 What are the next steps for Rungg?
Lots of plans really and so little time. We have really just started to scratch the surface.  In the short term, we have some great new designs targeted for launch soon. Our team is working on some new ideas to work hand-in-hand with our partners to promote artisan and women empowerment on a bigger scale. So we're really looking forward to that.
We are just beginning to promote the brand in other regions like the US, Europe, Dubai, etc. Our social media outreach has already given us a lot of exposure to customers from outside of India and we are seeing great response. We now offer free worldwide shipping on our website and are extremely excited about the possibilities that opens.
The list just goes on.
Any one message for the women of today?
Women are one of the strongest beings on earth.  You need not excel everywhere but you should have a purpose in life.  When we have a purpose, we know why we're doing something.  I'm absolutely amazed when I meet, hear or read stories of so many women doing amazing things every day – in India and around the world.  This gives me so much strength and inspiration to further what I've begun.
I'd say to my fellow women, get out there and do what you believe, desire and dream – we have one life live, let's make it count.  It doesn't matter whether you are the biggest name in town, what really matters is that you are giving it your best shot.  Remember there is no day of the week called "Tomorrow".  So begin today!
Nurture life and your presence.