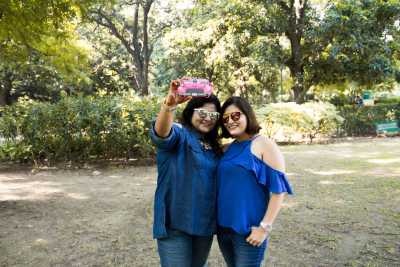 Imagine two young just out of college girls, who went to work for a big newspaper organisation. These girls much like most of the young women are unsure. Unsure of their looks, weight, relationships and experiments with makeup and then they become friends. Learning from each other, getting married to their respective long standing boy friends, having children and still being those unsure but happier girls who first met. That is the story of All About Women. Ravneet and Anupriya met as interns at Times of India, both judging each other. "Who will stay here? Those were the early recession days about 2009 and job cuts were real," Ravneet adds.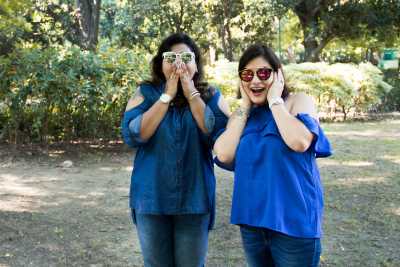 Friendship has its own way of unifying people. "I always believed that soul mates aren't only our loved ones but people who seem to light up that spark of happiness in you. And I found it right here in Ravneet. I know I have a support system which is not going anywhere," Anupriya adds.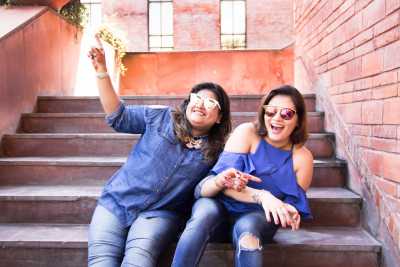 They both started AAW one night after a rocking house party when they were about discussing dreams and ambitions and between all that hullabaloo the domain was registered. Initially both of them were skeptical of their decision of quitting job and starting their own  venture but once they started enjoying the freedom of being their own bosses things changed. After few months of managing a job and website together both of them decided to quit their respective jobs from India's best media companies.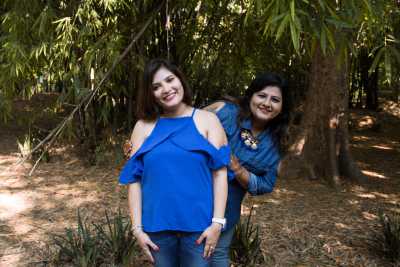 And then began the true journalistic discourse. From being in a safe office environment they heralded into editing their  own copies, uploading them, doing social media and more but slowly it all picked it self up. "At times we use to generate less revenues but we made sure that it doesn't effect our work and dedication to work better. Initially there were months when we just earned INR 5000 but we never felt bad because we were confident about ourselves and Allaboutwomen", says Ravneet. She further adds that there were many ups and downs  but we faced them together with courage and strength.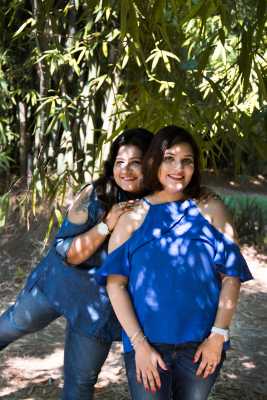 "I still remember we went to Mussoorie which was our first trip together and all we were doing was discussing what all Mussoorie stories we can do. Our husbands who are also good friends with each other got really annoyed but we still did what we wanted to.It was the best trip of our life as we had so much fun",  reminisces Anupriya.
After few years things took another turn when they  both became mothers. Motherhood changed them but it made them outgoing and happier. "Juggling a child and work surprisingly came naturally to us both. And that also increased our respect for our beautiful bond", says Anupriya.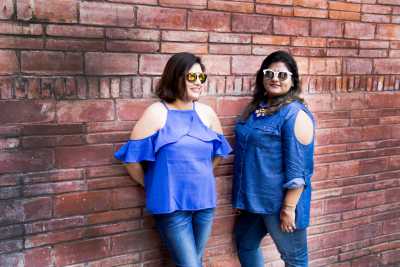 "Our kids were really lucky for us because after them we got a new team , a new work place and AAW got bigger and better. Today we are a known name in the industry and thanks to our family and lovely team for all the support", tells Ravneet.
We still fight like those fresher days but now it's about better photos, headlines and the new shade of Kylie Jenner's lipsticks!
Image Courtesy: Ankit Chawla
If you also have a story to share with Allaboutwomen.in mail us at [email protected] and we love to post it on our website.