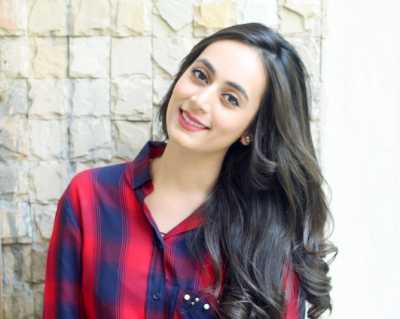 Imagine when a woman wants to empower other women what does she do? Meet the suave Bani G Anand, who set up her online platform All About Eve to help other women find a platform to buy their wares. Fashion conscious women can now refer this site which caters them it all from jewellery to rug all under one umbrella!
All About Eve is not your normal e-platform to buy or sell merchandise, they take care as to help vendors and women find or make the right thing for the right audience!
So we met with Bani to understand what All About Eve really is:
We have seen many e-commerce stores. What is All About Eve and how does the platform work?
All about eve is a collaborative platform, where vendors promote their products and services. Mediums covered are Facebook, Instagram, Twitter, Pinterest, Youtube and a blog will be added soon. All about eve is a premium vendor directory where women can access goods or services that interest them.
All about eve goes beyond fashion, as women of today are defined by more than their desire for clothes and jewellery. The intent of the platform is to be for women, what Google is for one's everyday search. It goes beyond a mere listing of service providers; we want to help women make informed decisions. The concept is to communicate ideas to women through the means of recommended vendors. We facilitate the vendors in reaching out to their target audience through customised and innovative social media campaigns.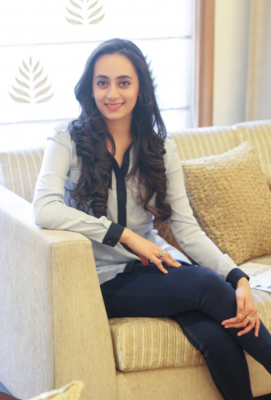 Why All About Eve?
The woman of today is spirited, progressive and passionate. As a woman myself I felt that All About Eve could be a part of the lives of so many women, helping them unravel different facets of their personality every step of the way. My platform aims to take the average day in the life of an eve, a notch higher by sharing ideas and inspirations through stylised content- a power breakfast fix for a health freak, a lunch delivery service for when you're running late for a meeting, a quick make up tutorial for an evening soiree or just some DIY fruit packs for when you need some detoxing. All About Eve is a reflection of the evolved woman of today and caters to every aspect of their needs and desires- Fashion, Lifestyle, Health & Wellness, Home and more. It is a platform for a woman, by a woman.
How different is the platform from the competitors?
All about Eve is a more than the conventional 'click, picture and post it on instagram'. We sell a lifestyle. We tell a story. We facilitate all the eves in not just what they like and want but how to avail it. It's a message from our team to them. Woman to woman, even our logo depicts the same sentiment.
What are your future targets and strategy for revenue maximisation, customer acquisition, and market expansion
As a privately funded company our business operates on two models; per post or a long term retainership model.  We want to have customised and innovative campaigns, quality content and reasonable pricing are our key differentiators. This will ensure customer acquisition and retention. After Delhi NCR we plan to expand our base in all major cities pan-India, starting with Mumbai this year.
Which vendors have you signed up with?
We have partnered with diverse service providers. We have on board some of the well known names in fashion, jewellery, interiors, f&b, healthcare and wellness industry like Suneet Varma, Ridhima Bhasin, Ritika Bhasin, Pooja Rajpal Jaggi, Malasa, Ananya Bansal, Bhumika Grover, Vaikunth Jewels, Krishna Jewellers, Vaitaanika, Sajavat and Beyond, SPV, ELVY, The Carpet Cellar, Dansync, To be Healthy, Junglee Billee, Jaya's Cakewalk, Spezia Bistro, Namaha Healthcare, Wonderland nuts and berries and Meeso.
Bani G Anand is the founder of All about eve, a collaborative premium service provider online platform for women in India. A graduate in Accounting and Finance from the University of Warwick, she has won the prestigious 'Warwick Advantage Award' for her involvement in the Warwick model United Nations society. After her MSc in Real Estate Investment from Cass Business School she started her career's first innings with Hines India Real Estate but her dream slowly got her to create All About Eve.
Check it out here http://allabouteve.co.in/