Check out Supreme Court's verdict of Section 377:
In a historic judgment, the Supreme Court of India states that consensual adult gay sex is not a crime. The judgment by a constitution bench of the country's top court has defanged the British era Section 377 of the Indian Penal Code, which criminalized sex that deemed gay sex is a punishable offense. The section 377  refers to the "unnatural offences" and it states that who so ever voluntarily has carnal intercourse against the order of nature with any man, woman or animal, shall be punished with imprisonment of life and shall be also liable to pay fine.
This judgment is a great achievement for the LGBT community that has been fighting hard and continuously to legalise gay sex.
Chief Justice Dipak Misra read out the judgment on the much-awaited verdict seeking decriminalization of a 158-year-old colonial law on consensual gay sex.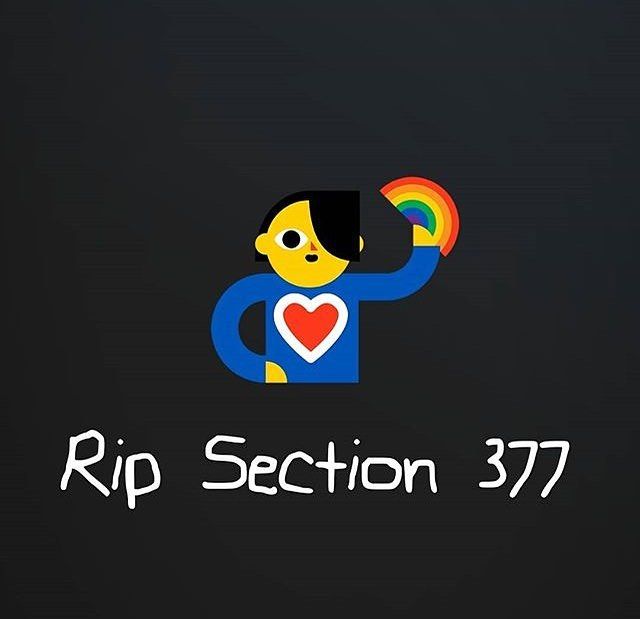 The court gave many indications that the SC favored legalizing gay sex and apex court dropped hints that indicated this judgment. Still, it's the same court that overturned Delhi High Court that criminalized gay sex.
The verdict was earlier set to be delivered on 17th July but on that day court decided to reserve its verdict.
We join the people of India & the LGBTQIA+ community in their victory over prejudice. We welcome the progressive & decisive verdict from the Supreme Court & hope this is the beginning of a more equal & inclusive society. #Section377 pic.twitter.com/Fh65vOn7h9

— Congress (@INCIndia) September 6, 2018
Two years ago a petition was filed by dancer N S Johar, Journalist Sunil Mehra, Chef Ritu Dalmia and others who said that section 377 violated their right to privacy and personal liberty. And even when their petitions were pending, a nine bench of the SC ruled in 2017 that every individual has a fundamental right to privacy, which is a part of life. All this opened door for fresh please to decriminalize gay sex.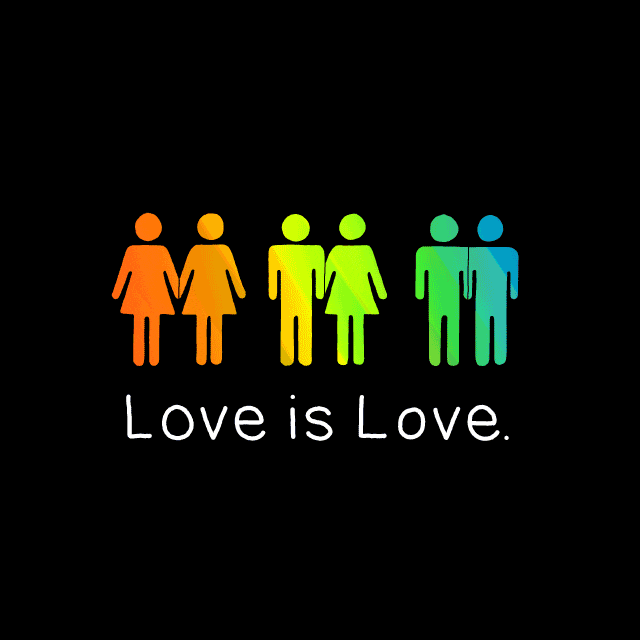 The issue of Section 377 was first raised by Naaz foundation NGO in Delhi High Court in 2001. But the petition was dismissed by the court. And after eight years the Delhi High Court decriminalized sex between consenting adults of the same gender by holding the penal provision "illegal".
Check out the reaction of Bollywood celebs on this:
Historical judgment!!!! So proud today! Decriminalising homosexuality and abolishing #Section377 is a huge thumbs up for humanity and equal rights! The country gets its oxygen back! 👍👍👍💪💪💪🙏🙏🙏 pic.twitter.com/ZOXwKmKDp5

— Karan Johar (@karanjohar) September 6, 2018
🌈

— Abhishek Bachchan (@juniorbachchan) September 6, 2018
Crying tears of joy for the lgbtqi community. One day there won't be any labels and we will all live in utopia. pic.twitter.com/veQe1S92FD

— Sonam K Ahuja (@sonamakapoor) September 6, 2018
May today be the beginning of EQUAL rights… #Section377 #Section377Verdict

— Dia Mirza (@deespeak) September 6, 2018
At the stroke of the mid-day hour, as the conscience of many slept, India's LGBTQ awoke to light & freedom. This moment came 71 years too late history, 71 yrs after our brethren attained freedom; but the soul of a community, long suppressed, has found utterance. Congratulations!

— Apurva Asrani (@Apurvasrani) September 6, 2018
Sanity prevails for once we can believe we have some sensible decision makers and lawmaker s available to this generation. #Section377 gone with the wind.

— Arjun Kapoor (@arjunk26) September 6, 2018
Bye bye 377. Thank you #SupremeCourt #abouttime #nomorediscrimination #loveislove @MardOfficial

— Farhan Akhtar (@FarOutAkhtar) September 6, 2018
Congratulations to all the activists and petitioners on #SupremeCourt judgement scrapping #Section377 Your perseverance just made #India a freer place for everyone ! #LoveIsLove #Pride #377Verdict #377Scrapped Three cheers for the #SupremeCourt pic.twitter.com/grA64TTB3w

— Swara Bhasker (@ReallySwara) September 6, 2018