Ranveer scolds man for rash driving, gets attacked for using abusive language: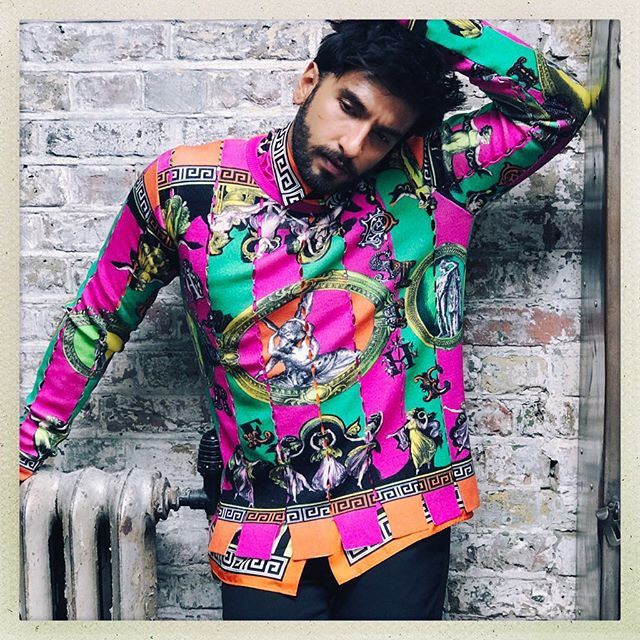 We have many-a-times seen Bollywood stars correcting people for things that are against law. Earlier Anushka Sharma reprimanded a man for littering on the road, and now its Ranveer Singh who abused a person for rash driving on Mumbai roads. This incident seems to have happened on the Worli Sealink.
As per reports Ranveer shouted at the driver as he crossed the star's car in a dangerous way. When Ranveer reached out to talk to him, he found that the man was talking over his phone. later a Twitter user named @aquariussandesh shared a clip on Ranveer's picture in which the star is seen yelling at the driver and hurling abuses on the streets.
The man also clarified that he was driving within the 50-60 kmph per hour limit and only overtook Ranveer's car twice. Not only this, he also said that the actor abused him in front of his parents and he does not know how to talk and behave properly.
Badtameez insaaan
Baat karne ki tameez nahi tum jaise insaan ko ye bhi nahi pata ki kisi ki maa bahan ke saamne itni gaali kon deta hai pagal insaan agar yahi attitude raha to jaldi hi sadak par aa jayega pahle loge se baat karne ki tameez seekh phir hero bannaa flop actor-😡 pic.twitter.com/KgZqnFfE8e

— Aquariussandesh (@aquariussandesh) September 3, 2018
Though people have come up in the actor's support and have questioned the man that if he can drive rash with family then why can't he be scolded for the same!
First of all..on your allegation that he abused you n all..One can clearly hear..that he did not abuse AT ALL..!

— pals_Ranveer | SIMMBA🦁 (@Pals_Ranveer) September 4, 2018
I'm happy that he scolded you because you were wrong. Instead of filming a video and putting it on social media, learn from your mistake and be a responsible citizen.

— flowery " (@sg_flowery) September 4, 2018