Here is the list of things Saudi women are prohibited to do:
While the whole world is empowering women, there is Saudi Arabia where women are not allowed to do some basic things. This place seems to be a conservative kingdom for women. On one hand, we are capable of reaching the moon, but on the other in counties like Saudi Arabia women are still not considered human beings.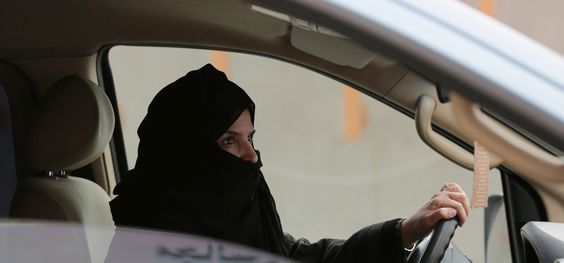 This country deals with a large number of gender inequality indexes. In other parts of the globe women are flying airplanes but in Saudi Arabia women got permission for driving just an year ago.
Similarly, in the world women are making countries proud in sports, but Saudi Arabia recently hosted its first ever marathon for women wherein hundreds of women raced, dressed in traditional Islamic attire.  Malek al-Mousa (marathon supervisor) said: "The aim of the marathon is to promote running and introduce the concept of sports for all, for a healthier way of life".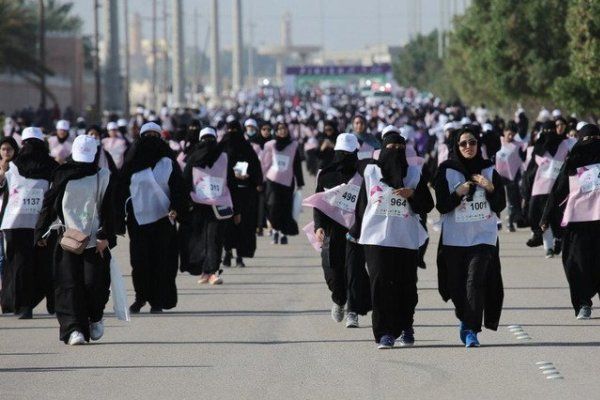 It is good to see that the country has started taking initiatives for its women. Also women rights have increased in the past years, for instance: they can apply for driving license and are allowed to vote and stand as candidate in elections .But it is very sad to see how the country has stopped women from taking on a larger role in its society. Here are few other things women in Saudi Arabia can't do:
Wear makeup or clothes that show off their beauty
The dress code for the women in the country is fixed by the Islamic law. The majority of women wear an abaya – a long cloak – and a headscarf.
Go for swimming
They are not allowed to go for swimming in public swimming pools that are available to men. They can only  swim in private ones or female-only gyms and spas.
Interact freely with men
Women can spend a limited amount of time with the men they are not related to. Most of the colleges, public buildings have separate entrances for both the genders.
Apply for national identity
In this country, women cannot apply for the passport or any national identification card without the permission of their male guardian.
Do business without a male sponsor
Women who want to do their own business have to get her character testified from at least two men before she can be granted a loan.
Kids Custody
Women cannot retain custody of their children in a divorce after they reach a particular age which is seven for boys and nine for girls.

Obtain an equal inheritance
Under Sharia inheritance laws, daughters  receive only half of  what their brothers get.
Other more strange restrictions on women in Saudi Arabia includes- entering a cemetery and reading an uncensored fashion magazine. But it seems things are gradually changing.