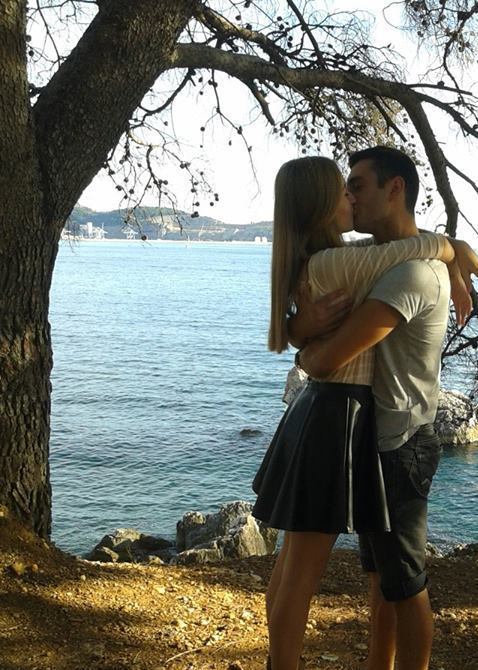 A kiss means a lot. This is why the first kiss can never be forgotten. A kiss can express many emotions like affection, passion and love. We all know the usual French kiss, smooches, pecks etc but we want you to try these smoldering kisses. They spell passion!
Fruity liplock: As the name suggests, this kiss involves a fruit. Place a small piece of fruit between your lips and kiss your partner. Nibble half of the piece of fruit (make it juicy!) make your partner do the same. French kiss and feel the fruity flavour take it to another level. Try juicy fruits strawberries, mangoes or oranges.
Sinful chocolate: Cover your lips with melted chocolate and ask your partner to lick and suck 'em! Use quality chocolate or buy some chocolate syrup to make it luscious. Do not bite the other person in a chocolate frenzy!
Neck nuzzling: Let your partner's neck be the playing ground for your tongue. Gently lick, kiss and nibble your partner neck and nape.  This can be wonderful if done the right way.
Earlobe ecstasy: Play with your partner's earlobe, tug it gently between your lips and lick it.  Take deep breath near the earlobe and nibble it slightly to make it romantic and arousing.
Shower sizzle: Stand below the running shower and kiss your partner's wet lips. The warm breath of your partner will be arousing. Cold water will bring your bodies closer. Water cuddling and kissing is really passionate.
Drinking it:  Take a sip of your favorite drink and slowly pass it into your partner's mouth and continue kissing. The flavor of the drink will enhance the mood. Try this at a semi-dark party next time.
Navel loving: Unbutton your partner and gently kiss the navel. Use your tongue to play around. A navel kiss symbolises deep love.
Forget the quaint kiss and re-kindle your sex drive with some exciting, sensuous and intimate kisses. Do not hesitate try something new and different tonight!