India brides are going crazy over the new viral trend that is chooda covers:
Almost every bride knows what a chooda is, it is a set of white and red bangles that signifies the wedding. It is traditionally worn by Indian brides on their wedding day and for a few months after the wedding. Lately, Bollywood divas have made the chooda trend bigger, whether it was Sonam Kapoor or Deepika Padukone, they flaunted the bangles on their big day. And now the choodas are again in the headlines because of an interesting accessory that is making the bangles very exceptional and trendy. They are chooda covers. Yes it is a thing and they are trending like crazy.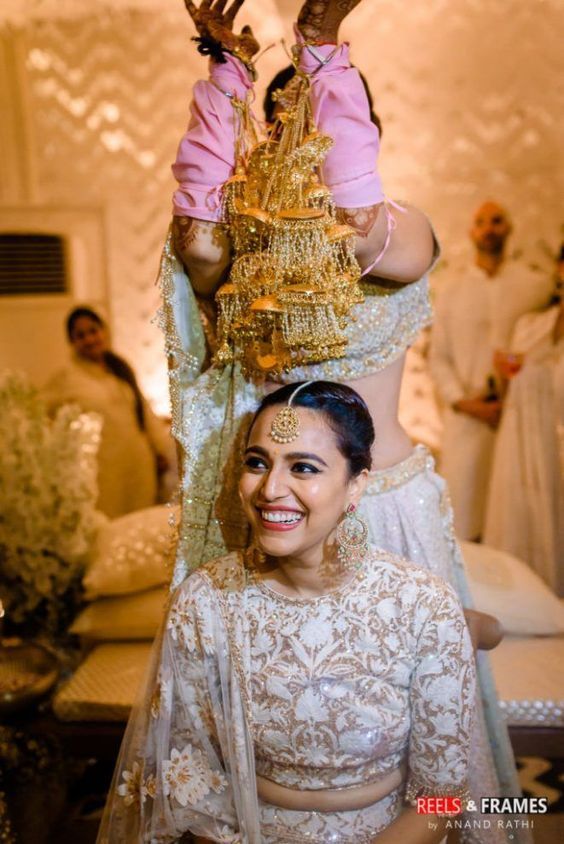 What are chooda covers?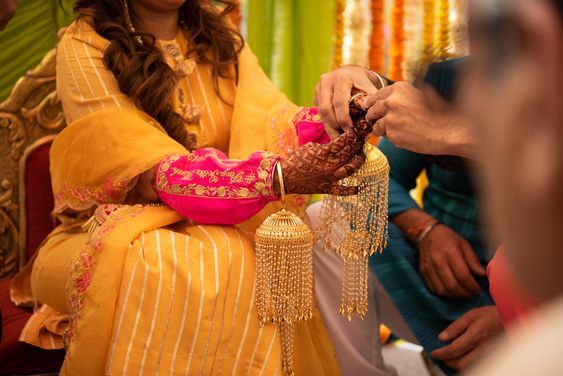 A chooda cover is a cover designed to shield the chooda, which are usually covered with plain red or white handkerchiefs. They are used because it is believed that the bride cannot see her chooda before getting dressed up as a bride, since it is considered inauspicious. Some women came up with the idea of chooda covers that match their outfit so that it doesn't look odd.
There are now more stunning, stylish and convenient covers available.
How to get them?
As chooda covers are an addition in the garment along with the bridal lehenga you can ask your wedding designer or shop to make a matching cover with your outfit. You can also buy them online as well.