Here are some cool new ideas we spotted to sign out in style!
Vidaai (exit) is the most important and emotional moment for everyone in the marriage, especially the bride and her family members. They know she is going to start a new life right from that moment, but biding her bye is not an easy task. But today viddais have become a fun farewell so Team AAW brings to some super fun ideas for the exit
In Rickshaw

Rickshaw exit
Why waste a colorful rickshaw by only taking pictures on it? How about taking an exit on the rickshaw with a cute message at the back? It will lighten up your mood and give you perfect pictures too.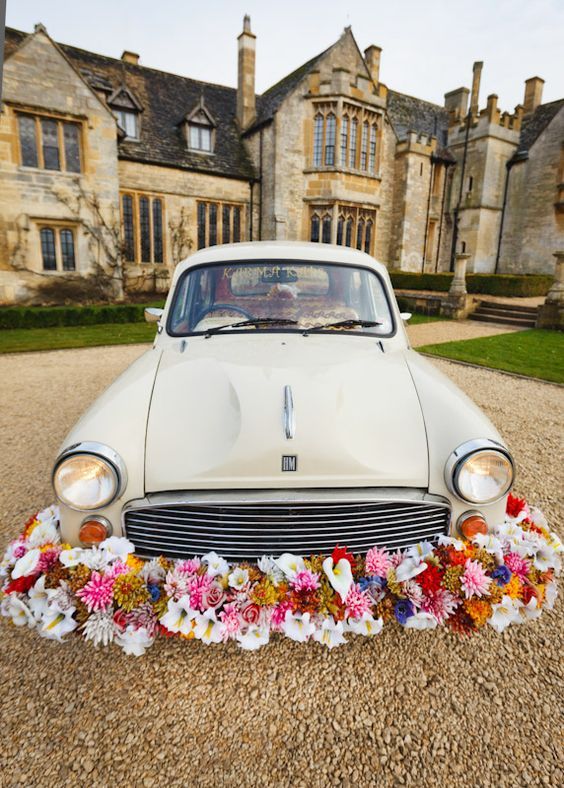 How about Vidaai in a cute vintage car. Ambassador can be one of the choices. You can decorate the car with your names on it and fill it with balloons. The time when you will go inside the car the balloon will go in the air.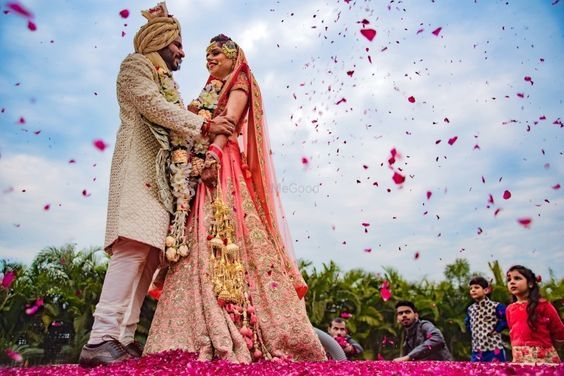 Your close relatives and friends can shower flowers while you walk your way to the car. This idea is stunning and simple, it can be easily implemented. After all who doesn't love flowers and their essence?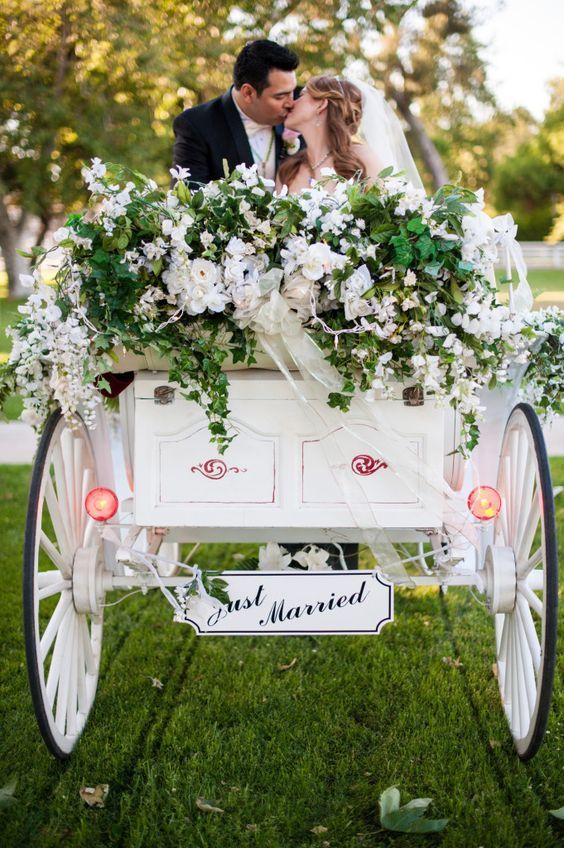 Make your vidaai a romantic one and ride towards the new journey of life in a chariot.
In the arms of your better half
This is a super cute idea! Let him pick you up and take you outside the venue. You must practice this before trying it :P. It will be such a lovely moment.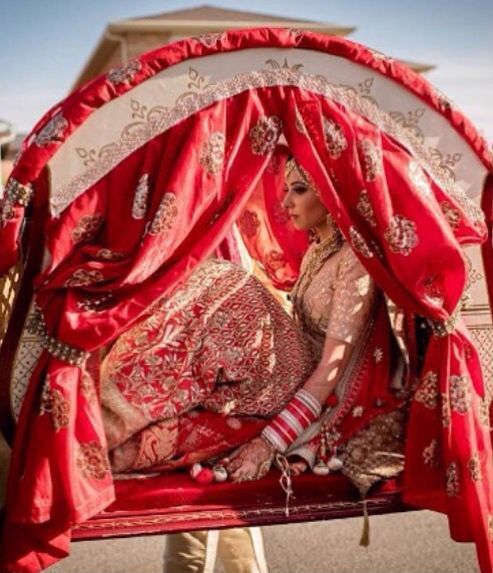 This style is often used in the entry, but how about taking an exit this way?So feel like a princess and make your vidaai royal.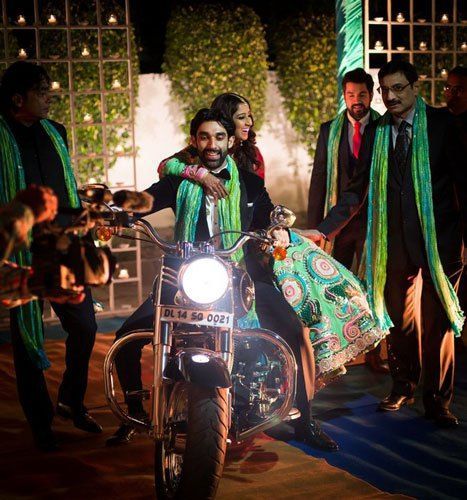 This one is perfect for a fun loving couple. You can ride your way off with your hubby on a Royal Enfield.  To make it look better, add a just married tag on the bike.
Dance away
Don't cry and just leave off in style with you and the groom or maybe even your immediate family members breaking some cool moves!
So which one are you choosing?
Picture courtesy : Pinterest