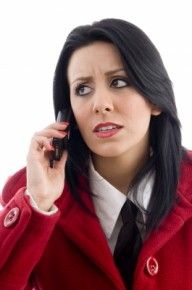 Increasing workloads and less time for family and friends has given a steep rise to the trend of weekend holidays among the young professionals. With increased travel choices at odd hours to the metros as well as to non-popular, secluded and economical destinations comes that feeling of vulnerability and the risk of experiencing an untoward incident, while you are away from the secure and comforting environment of your home. One Touch Emergency Response has addressed this issue by establishing a first of its kind 24 X 7 PAN India Emergency Assist Helpline dedicated to provide assurance, safety and security to subscribers when in distress.
This unique Emergency Assist helpline service comes to the rescue when one is in need of assistance at the time of any emergency. It is helpful for people who often travel for leisure or for work, giving them access to ambulance services, taxi, fire stations etc in areas that they are not completely familiar with. Powered by Israeli technology and having been successfully implemented in multiple countries, this advanced service has come to India , providing a swift and reliable One Touch Emergency Response.
How it works: On calling the Emergency Assist Helpline, the subscriber receives On-call assistance for handling the situation, 3 way conferencing and coordination with the local police, hospitals, fire stations, taxi services and other external agencies and coordination with emergency contacts.
The OTER Command & Control Centre will provide 24 X 7 quick response and coordination through a well-researched and verified database of third parties such as over 1500 local police stations, nearly 1000 hospitals / nursing homes and ambulance services, 600 taxi services and 350 fire stations etc. This key information is available with OTER for over 65 major metros including Amritsar, Chandigarh, Mumbai, Pune, Bangalore and Chennai.
The Emergency Response Service is already in place within the Delhi NCR, OTER's on call assistance services are now available across major Indian metros. While the Physical Response Service (within NCR only) is available at a cost of Rs. 250/- per month, the PAN India on-call Emergency Help Desk service costs Rs. 50/- per month.
To know more about it stay tuned to this space.