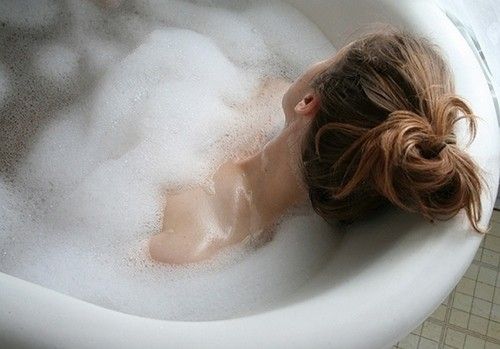 A hectic day's work can often leave you stressed and tired. Especially when the weather is terribly hot and humid, like here in Delhi. Here are a few ways to de-stress and cheer yourself from the stressful and snappy you:
Yoga: Exercising after work seems difficult, but a session of yoga will leave you energised and toned. Yoga will also help you sleep more peacefully.
Fresh air: We all spend the day in air conditioned offices and do not get any fresh air. Fresh air helps de-stress, try to spend 30 minutes to an hour outside in your balcony or park.
Read: If you are an avid reader nothing can de-stress the way a good interesting read. If you travel by metro or bus, pick up a book as soon as you leave work. Or you can sit for 10 minutes after reaching home with your current read and a hot cup of chai!
Shower: Take a luxuriously long shower. Bring out the candles, spa music and just stand under the water for as long as you like! Use a loofah and lots of body wash  Do not try difficult beauty regimes like body exfoliation or face packs, this is about distressing not primping yourself! If you have a bath just run a regular bath and soak away to destress.
Turn off: Switch off your mails, facebook, iPad, etc and if you have the liberty switch off your phone too. You have already stared at the screen for hours, doing the same at home won't help.
Sleep early: A quick nap on the way back from work or hitting the sack earl by half an hour will help you de-stress. You will wake up energised and ready to face the next day!
How do you de-stress after a day's work?