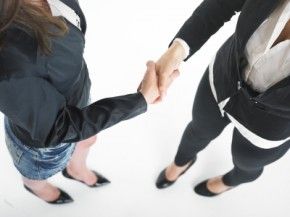 Udita was depressed as her boss did not even know her name correctly and never r appreciated her hard work. 
Many people crave for extra attention (in a good way) from their boss. But to get your relationship to that level takes time. Your boss is your superior but he/she can support you and guide your career too. Here are some simple ways to connect with your boss and get yourself noticed:
Be dependable: Your boss is at the position because of his hard work and dedication towards his work. Show him the same qualities, be on top of your to-do list and keep your boss updated on any crucial news. Also be on time always. People who are late to work (on a regular basis) are seen as lazy and incompetent.
Become friendly: Improving your relationship as friends will help you bond better with your boss. The best way bond on a Friday over beer, but do not start making plans exclusively with your boss or stalking him on facebook. Respect the boundary.
Be ready: You should be on top of your work. Be ready a few days before the deadline. Whenever any major development happens go in for a discussion with your boss and listen to his ideas.
Help him: Nobody likes extra costs to the company and try to point out areas which can be improved for greater efficiency. Help cut costs and improving efficiency will make your boss notice you.
Ask for feedback: Most companies have performance review, but take the review to your boss and discuss it thoroughly with him. He will notice how important your job is to you. But do this if you have established a rapport with your boss and are willing to take some criticism.
No excuses: No one likes an employee who has more excuses than work! If you know you cannot handle a project alone ask your boss to tell someone to help you or make a junior work under you.
Be patient: Building a rapport with someone senior requires time. Be ready to be yelled on at times but don't hold a grudge.
Do you bond well with your boss? How did you do it? Share your experience with us by commenting below.