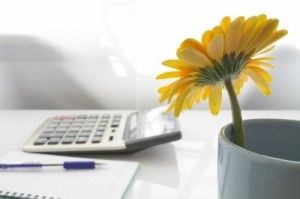 Office is like a second home as we spend a large part of the day there. Your office desk or workstation is a reflection of your personality, so it is important to make some efforts to make it look attractive. A messy and untidy workstation can be depressing and gives a bad impression about your organisation skills. Confused on how to sort out your desk? Here are some ways to make you workplace look lively and vibrant.
Pin a picture: Add some personal touch to the place by putting pictures of your friends, family or some of the best moments of your life. They will not only make your desk impressive but will also help in uplifting your mood and de-stress.
Keep clutter away: Try to keep the table neat and clean. Keep all things properly and try not to store clutter and useless things. A cluttered workplace is an indication of a disorganized employee.
Plants: Plants add life to your workplace. Put a small living plant on the corner of your table or next to your desk and see the difference. Plants will give out positive energy and fresh oxygen too.
Decorate: The markets are flooded with office accessories like table calendars, pen stands, candles, flowers, and an array of knick-knacks. Pick up some of them and place them properly. Make sure that you don't overdo it.
Use drawers: Use the drawers assigned to you to keep things in place and make your workplace look tidy. Store your snacks in a container to keep them fresh and drawers clean. A tidy table with messy drawers can be really embarrassing.
Pin posters: We all need motivation to work harder so pin inspiring poster or a nice quote at your desk. During bad days these posters give you strength and courage to work harder. You can also put up a picture of the place you wish to travel to, it will act as a motivational tool!
Music: Music also plays an important role. Listen to some good music to shun out other voices but make sure others are nor disturbed by it. Use headphones.