Women always handle a  lot more when it comes to balancing their personal and professional lives. We got some of the successful women to tell us how they ace in managing their lives perfectly.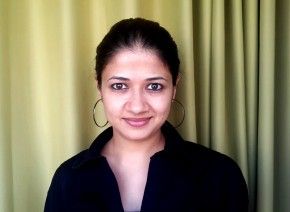 Ruchira Karnik, Co-founder and Head of Business Development at Work Better :
How to be successful in life in :
a)Business: One of the important aspect of being successful is charting your own course. Bring big ideas to the table, execute projects that matter, believe in your convictions and know how to effectively sell your thoughts. Successful women stand out from the rest and truly make their marks in the workplace. Take the risk to think out of the box and enjoy the benefits of it.
b) Personal: Personal success is achievable who believe they have within themselves deep reserves of potential and ability that, if properly harnessed and channelled, will enable them to accomplish extraordinary things in life. Ben Franklin once said, "People can either buy their wisdom or they can borrow it from others." Our greatest goal in life and in personal success should be to acquire as many of them as possible and then use them to help us do the things we want to do and become the person we want to become.
c)Happiness: It is our attitude and mind-set that makes us feel happy or unhappy. As the mind becomes more peaceful, it becomes easier to choose happiness as a habit. Endeavour to change the way you look at things. Watch your thoughts. Always focus on what you have accomplished and not at what you haven't.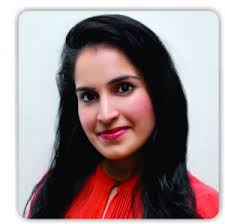 Dermatologist Dr. Kiran Lohia
To be successful in Business, you need to be open to opportunities. Keep your door open, and success will follow!
In my Personal life, I make sure I never take anyone I love for granted. So remember to appreciate your loved ones daily!
For Happiness, make sure to take out one hour a day for yourself. Take that hour and do whatever makes you happy! The rest of your day will be lovely, guaranteed.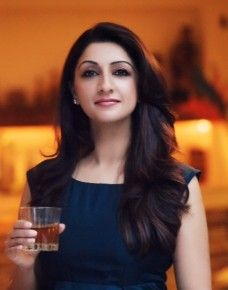 Lisa Srao – Chairman & Managing Director, I Brands Beverages.
How to be successful in life?
1. Success in Business
You have to be extremely dedicated to your business and not do something for the sake of it. Never give up! Take on challenges and look to learn constantly… Knowledge is power. Be prepared to take risks in business. Be fearless. You have to overcome your fear within to make a difference in this world. In the 21st century the choices are limitless. You have to take the leap or you will never know.
2. Success in Personal space
Owning your own business or being an Entrepreneur, offers flexibility in your schedule to maintain a very healthy work life balance and a successful personal space.
Setting up I Brands Beverages, an independent spirits business with 4 products in its portfolio, in the cut throat liquor industry hasn't been easy. It required my complete attention and demanded my absolute dedication. However, I made it a point to be with my kids in the evenings, helping them with their homework and having at least one meal with them. My husband and I tried and go out for a night at least once in a week. We also took holidays in a year visiting our home in London, and my parents, which the children love.
It is not an impossible task. You just have to efficiently plan your time and you will never really have to feel guilty about never spending enough time with your loved ones.
3. Happiness
Happiness is subjective to each individual, but always based on your priorities. Spending time in the middle of nature, could make someone happy and setting up your own company could be somebody else's cause of happiness. Knowing your priorities and the things you love takes you closer to happiness.
Vaanee Bhatia, Co Founder of Gritstones Clothing.
To be successful in Business
Success keeps going on! I'm still working towards achieving it!
Successful in Personal Life
I am 27 and rocking it! Independent and a decision maker! That works great for me!
For happiness?
I love what I'm doing. That makes me happier than anything else.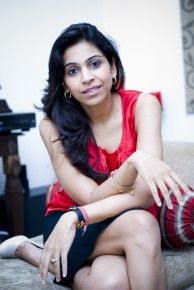 Anisha Singh, Founder and CEO, mydala.com
Success in Business
Just focus on the task at hand and pursue it with determination. You will meet many naysayers and sometimes you might doubt yourself, but you need to carry on, inspite of the odds.You have to have some vision and determination to go against all the doubt and critics.
Success in Personal Space
Admit it that you can't do it all! Women usually tend to self-doubt and hesitate and this is one of our biggest pit falls. But you need to have faith in yourself. It helps to have a great family and team as your support network.
Happiness
Be grateful for what you have! It keeps you grounded. It doesn't make you any less ambitious, but you can still be happy. Also surround yourself with people who matter. My two daughters, one aged four and the other six months old, make everything worthwhile. I was fortunate to marry my best friend. He is my greatest source of strength along with my parents and in-laws who have encouraged me at every step.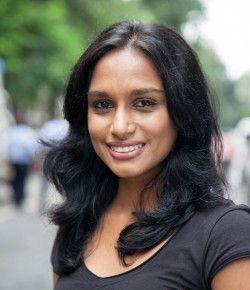 Nidhi Dutt, Key Anchor, Al Jazeera English
1. Successful on a professional front?
In the television business you have to be tenacious, hungry, and prepared to 'do your time'. One of the keys to success, for me, has been to do a lot of listening and watching. I've learned from the very best in the business simply by observing.
2. Success in personal space?
Focusing on my husband, family and friends is hugely important. My personal life is just as important to my well being as progress in my career and success at home ensures success elsewhere. Over the years I've also worked at keeping my personal and professional spaces separate.
3. Happiness?
For me, it's about meeting and exceeding the goals I set for myself. The best way to be 'happy', I've found, is to try to forget about what everyone else is doing, stop competing, and look inwards. Importantly, to try hard, and often, to enjoy the journey and not obsess about the destination.
Shipra Jain, Vice-President, Design, BlueStone.com
Success in Business: The key to success in business lies in trusting yourself and knowing your work thoroughly. Further to that, I firmly believe that one's learning curve should never stop and every individual should be professional, determined, unwavering and vigilant in their areas. Lastly, there is no shortcut to success, hard work always pays off.
Success in Personal Space: We must know what we want in our life, along with that learn to balance our personal and professional life well. For it is very important to give ample time to oneself, in order to be truly free from all rigidities. I believe in following a hobby or an avocation that eventually gives me peace of mind.
Happiness: I believe in constant learning and exploring new areas both in work and life. Also one must not depend on others for their happiness, instead seek it within oneself. For a happy person is one without inhibitions or preconceived notions. For me it is spending time with my Labrador Diego.