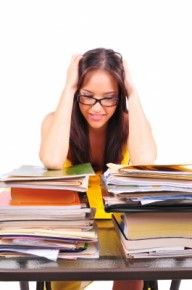 According to a survey women half as likely as men to study science.  The research found that a young woman in Britain, France, Germany, Japan, Spain and the United States has on average a 35 per cent probability to enroll in a scientific undergraduate degree, compared to a 77 per cent chance for young men.
Though the proportion of women engaged in scientific research has risen by three percentage points since the 1990s but still women are, on average, only a third as likely as a man to graduate with a science doctorate.
To close the gap, some 300,000 women would have to graduate with science PhDs every year for a decade, said the study, which was carried out on behalf of the L'Oreal Foundation.
Do you also think  that women doesn't choose to study science? 
With inputs from AFP