90's metallic lips trend is back and here is how to nail it:
Usually, trends from the '90s make their way back into our lives, recently metallic makeup trend is back. If you are a 90's baby, then you must know the importance of all things metallic. From flashy outfits, silver shoes to editorial makeup, everything was glittery. And now it's time for metallic lips again.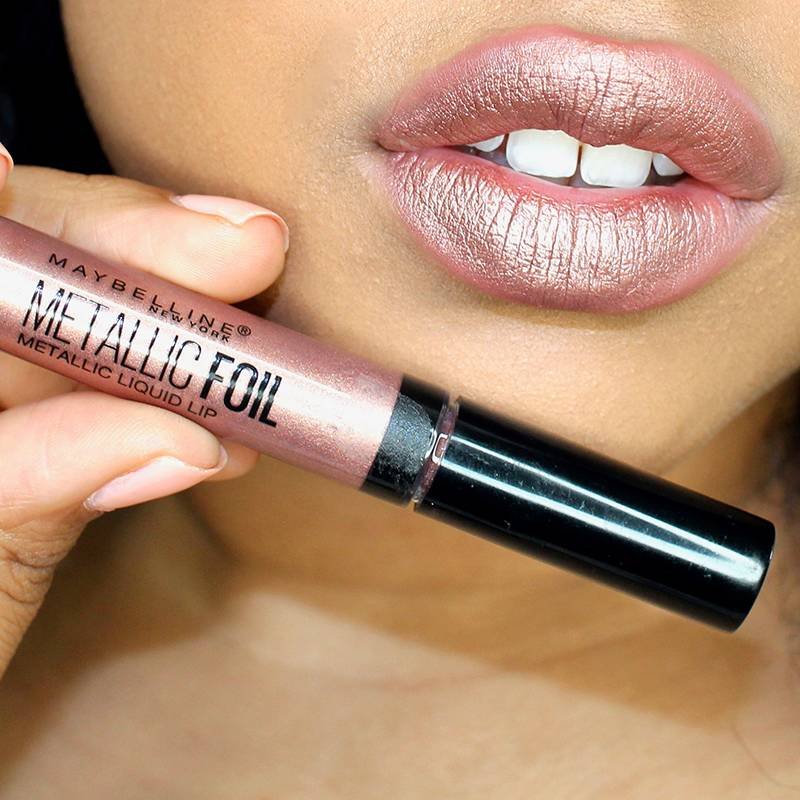 In this world where makeup has become an obsession for a new generation, making a statement is important and metallic lipsticks are a true statement-making trend. They are bold, trendy, and vibrant. Metallic lipstick concentrated on the center of your lips, top and bottom, helps create a pouty lip. They will definitely make you stand out. 
Metallic lips are hard to pull off but with the correct technique and shade, it might become your fav type of lipstick. Check out how to nail this look: 
Look for the right shade:
The very first step is to find the perfect shade for your lips as the wrong one can spoil your entire look. 
Deeper skin tones: if you have a deeper complexion, then choose a lipstick that is also deeper. You can also pull off OTT shades such as blue, green, rose gold and even orange.
Medium skin tone: if your complexion is medium fair, then go for shades like reds or deeper maroons. 
Fairer Skin tones: people with fair skin tone should opt for lighter shades like pinks or bright reds. Metallic shades will look amazing on you. 
Focus on the formula:
Another important thing to keep in mind is the right formula for your lips.
For dry lips choose a creamy metallic lipstick as it will not settle into your lips and make them crusty. 

If you want a full metallic lipstick then choose a bullet lipstick, it's easier to apply. 
Decide your look:
A metallic lipstick can make or break your game, it all depends on what kind of makeup look you are going for. Decide what you want, a subtle look or super glamorous. 
You can go for a monotone look,  complete with metallic lids and shimmery cheeks, or a bold lipstick shade while keeping the rest of your face bare or minimal.

If you are going for a dark shade, make sure it matches your outfit and accessories. 

Just wear it with a smile like a queen 
Are you ready to rock this trend?