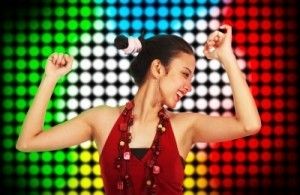 Don't we all hate parties that come and spoil the diet schedule built so laboriously? Those last vodka shots, chips and fat laden nibbles, butter chicken for dinner! Before you know it you have more than made up for all those calories you saved trough out the week. Smart partying is what we at AAW do. Here are a few tips you must follow this weekend and party without the guilt of adding those pounds.
Eat beforehand: Having a meal before partying can make you stay away from those peanuts and tikkis. Have a salad while getting dressed; this will ensure you do not end up eating oily snacks to control your hunger.
Arrive early, leave early: When you arrive on time, there are multiple snack options like salads. Since the crowd is relatively low you can ask the host or order something low-cal. Leaving early is a good idea as it stops you from hogging on the lavish butter chicken and naan dinner.
Keep both hands occupied: Keeping both hands occupied would not let you reach for all those snacks. Keep your clutch in one hand a drink in the other.
Be aware: Mindless eating is often the worst enemy of any weight loss plan. Keep a tab on what ever you put into your mouth especially when talking to friends and family.
Dance: The best way to work out in any party. Get ready to dance on those Bollywood numbers Chikini Chameli!
Drink a lot: Not alcoholic drinks! Consume a lot of water to stay full and hydrated. In case of alcohol skip those fancy cocktails and stick to a vodka and diet coke (psst it has only 75 calories). Alternate every glass of alcohol with two glasses of water.