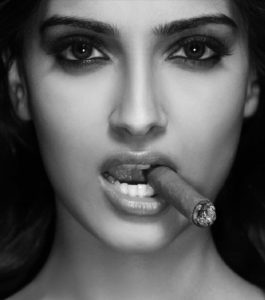 Quitting cigarettes is tough and a UK poll proves the same. According to the study one in five quitters succumbs to smoking within a day after quitting it. Smoking is difficult to stop because our body starts needing the nicotine from cigarettes. Once you have made up your mind, here is how to quit smoking:
Have triphala: Triphala churan or tablets help curb the side-effect like craving for cigarettes by cleansing your system. Take 3 tablets at bedtime and see your carvings melt away.
Cold water helps: Cold water can change your taste buds by freezing them! Gulp a glass of cold water plus, it helps eliminate toxins too!
Make some cinnamon coffee: The strong flavour of cinnamon and the kick of caffeine from coffee can curb your need for nicotine. But have maximum of two such coffees or you might get addicted to it!
Chew basil leaves or elachi (cardamom): Basil leaves change the taste of your mouth with their refreshing flavour. This can curb your carving.
Try nicotine free cigarettes: Godam garam an Indian bidi contains herbs and spices like cloves, keep this as your worst case option. Plus its strong smell will wean you off cigarettes, forever!