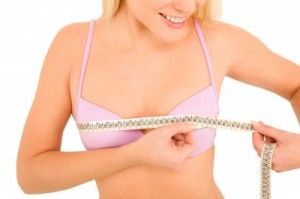 The right bra can make or beak your outfit. Wearing a wrong cup size for a long time can add to problems like sagging, an ugly cleavage till the neck and rolls of fat near your underarms and back. Most Indian women feel shy to get an assistant to help measure their cup size and often wear the same size for decades. According to studies up to 80 percent of women always wear the wrong bra size!
A few ways to know if you are wearing a wrong size are:
Your bra is BIG if: cups are a bit empty on the top. Some padded ones even start turning forward.
Your bra is SMALL if: Your cleavage spills out or reaches till the starting of your breasts. Your bust too pops out from the bra.
Your bra is LOOSE if: Does your bra ride up during the course of the day, especially from the back? Then your bra is of wrong size or the band is too large.
Your bra is TIGHT if: Do you have back creases when you wear clingy tops or regular tees? Does your back flesh roll out (literally) from your bra? Then your bra is too tight and is a smaller size.
Now that you have decoded the problem go to a lingerie store and get a professional to help you. In India these services are free of cost. If you do not feel comfortable with this thought; here is how to measure your bra size at home:
Gather a measuring tape, a comfortable bra (if you have one), a notepad and a pen.
For the band size: Measure right below your armpit, across the top of your breasts. Insure that the tape is high on the back. Note down the inches. If the number is even that is your band size. If it is add 1 inch and make an even number.  So if your band number is 34 your bra size is 34. But if it is 35 then add one and it is 36.
For cup size: Measure loosely the biggest area of your breasts. Note down this number and subtract it from the band number. The number you have is your cup size. Each inch makes for a cup size. So, Less than one inch is AA cup, 1 inch is A cup, 2 inch is B cup and so on till 5 inches which is a double DD cup. If anything larger increase the band size.