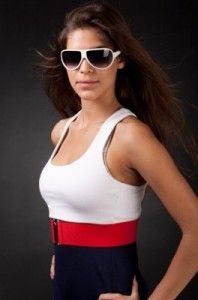 Often after too many drinks on a fun-filled Sunday night, the next day is either spent sleeping or looking as if you survived a calamity! Well, wasting an entire day due to a hangover is not fun. Here are ways on how to hide your hangover (plus not get one).
Tip: These ideas work well especially if you are on a vacation and do not want to waste an entire day in bed.
Health drinks help: After a session of binge drinking have a can of health drink like Red Bull or Gatorade. The best way is to keep a can next to your bedside before leaving for that drinking session or order one at the restaurant as your friends sip their drinks. Plus you can always say it is alcohol, all thanks to the colour of the energy drink.
Hydrate: Peeing is the only way to flush out all that alcohol. Have lot if water and alternate with an energy drink. Energy drinks are diuretics, they tend to make you pee more. But having them alone means you will be dehydrated. Keep the ratio at 3:1 for every three glasses of water have one energy drink.  Skip the early morning caffeine kick. Avoid tea, coffee or cigarettes.
Mint it: Alcohol can give you bad breath. Brush and mouthwash properly. For a refreshing smell all day long chew on some saunf, elaichi or mint gum.
Medicate: If you wake up sometime in the night or early morning and feel the hangover coming, immediately have a Crocin or Ibuprofen.  But have a lot of water to flush out the excessive alcohol. Don't self medicate if you are allergic to any medication.
Shower: Do not go for a long bath. you might fall asleep! Take a quick shower, rub yourself vigorously as rubbing promotes blood circulation. This will make you look and feel refreshed. wash your hair for a fresher look and feeling. Short of time? Use a dry shampoo or rub some talcum powder on your roots.
Dress pretty: Skip tight denims and stretchy tops. Alcohol makes the tummy bloat wear comfy clothes that can hide yourtummy and are comfortable. Pick a nice loose day dress and tean with a pair of glittery flats to look dressy.
Do not tie your hair: Tying the hair enhances the face. During hangover the face already acquires a bloated, patchy and ill look. Hide it with your hair. Also tying the hair can make your headache worse!
Makeup tricks: A hangover often makes the skin red and blotchy. Apply your base well to hide it. Use a heavy mosturiser to hydrate the skin. Prime your skin and apply a medium coverage foundation. Use kohl to add sparkle to your eyes. Do not use a blusher it will give you a flushed and ill appearance.
Sunglasses: Look like a Bollywood diva, opt for oversized sunglasses to hide those beady red eyes!
Eat: Have a heavy breakfast like aloo puri. In a hurry? Grab bananas or make a banana shake.