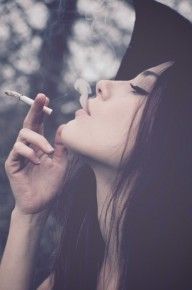 A new study has shocked many people! The Bhartiya nari is surely gaining confidence and there are more female smokers as compared to their male counterparts, says a recently released global study on tobacco consumption.
While Indian men increasingly are trying to quit smoking, tobacco consumption among women remains unchanged. As the overall population increases, the number of smokers is also increasing despite a decrease in the percentage of population that smokes. The study was done by the Institute for Health Metrics and Evaluation (IHME), University of Washington.
India has more female smokers (over 12.1 million) than any country except the United States. In 2012, female smoking prevalence was at 3.2 percent, which remains virtually unchanged since 1980.
Smoking in men decreased from 33.8 percent to 23 percent in the same period (1980 to 2012).
Smoking is the third top risk for health loss in India and results in nearly one million local deaths each year. These developments come against a global back-drop where everyone is decreasing their tobacco consumption.
However, male smokers continued to outnumber female smokers, since 1980, and the global rate of decline in female smoking prevalence was consistently faster than in men, the study found. IHME arrived at its estimates based on a wide range of data and covered all ages.
The greatest health risks for both men and women are likely to occur in countries where smokers consume a large quantity of cigarettes. These countries include China, Ireland, Italy, Japan, Kuwait, Korea, the Philippines, Uruguay, Switzerland, and several countries in Eastern Europe. The number of cigarettes smoked annually has grown to more than 6 trillion. In 75 countries, smokers consumed an average of more than 20 cigarettes per day whereas in India the average stood at 8.2 cigarettes per day.