How to manage your children's health in this heat
Summers mean high temperatures and often children fall ill due to the unbearable heat. With the temperature soaring my kid ended up with high fever suddenly. It is so common for children to bear the brunt of this high temperature. Here are a few ways to keep your kids healthy this summer:
Hydration is the key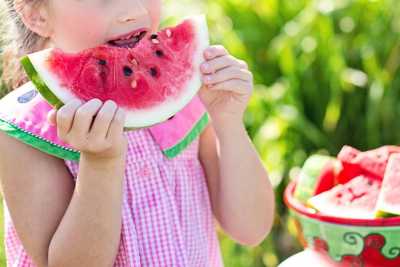 Make sure your child gets adequate water throughout the day. Give them plain water, squashes or fresh-made juices to keep the water levels up. My son has recently started liking Roohafza and I try to give him one glass in the afternoon. Stay away from fizzy drinks as they tend to dehydrate the body.
Stay away from outside food
Outside food can often be contagious and lead to health issues in summers. Give them lighter meals like dal rice, and seasonal vegetables over heavy food.
Take them out
Yes, the AC is a savior but their body needs to understand the temperature too. So take them outside early morning or late evening to enjoy the summer break.
Stay indoors at noon
Noon is when the temperature soars. It is best to avoid the outdoors from 12 pm to 4 pm as the sun is harsh during this time.
Avoid extreme temperatures
Children find it difficult to stay in one room and the AC inside a room and the heat outside can lead to health issues. Sudden exposure to varying temperatures is a bad idea. Keep your room comfort over cold.
How do you make sure your kids stay cool and perfect in summer?