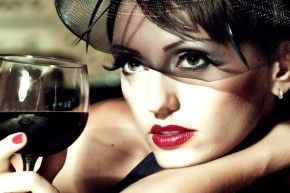 Weather can often wreak havoc with your skin. Our Indian summers come with many skin problems including very high UV index, hot winds and exposure to air conditioning for long hours. Winters too have the chance of sun burn due to exposure, harsh cold air that dries skin. The high UV exposure causes photo-damage, hot winds and air-conditioning cause dehydration. And all these together spell disaster for the skin.
Yes applying a plethora of creams can decrease the effects but cannot help heal naturally. So we at AAW got digging and here are a few 'super-foods' which when consumed have beneficial effects on the skin. Looking after the skin is important in combating damage but what we consume, also affects the skin.
Fruits containing Carotene
Yellow-orange coloured fruits and vegetables like carrots, pumpkins and green coloured vegetables (like spinach) are rich in beta carotene. Beta carotene is a pro-vitamin A and research shows that it reduces the signs of UV damage on the skin. A high dose of beta carotene also reduces the signs of photo-ageing like fine lines and wrinkles on the skin.
Lycopene rich food
Tomatoes, papayas and watermelons are rich sources of the anti-oxidant lycopene. Lycopene when consumed gets concentrated in the skin and absorbs UV light and protects the skin from UV damage. Studies show eating 1 cup of tomato paste or pureed tomatoes reduces UV damage by up to 30%.
Green tea
Green tea has a high amount of catechins which are anti-oxidants. Green tea can slow down the signs of ageing and also help reduce skin pigmentation. It also aids in keeping the skin hydrated. Used green tea bags, cooled in the refrigerator, can be place on the eyes at night. It not only relaxes but the anti-oxidants released help reduce undereye puffiness.
Pomegranates
Pomegranate is a rich source of dietary fibre and an anti-oxidant 'punicalagin'. This anti-oxidant helps reduce free radical damage and slows down ageing. Dietary fibre aids digestion and helps lower cholesterol which also leads to weight loss.
Red wine
Red wine is rich in resavertrol which is a powerful anti-oxidant it slows down ageing. Wine is healthy for the heart and studies have shown that regular consumption of (small amounts of red wine) can reduce the risks of heart issues.