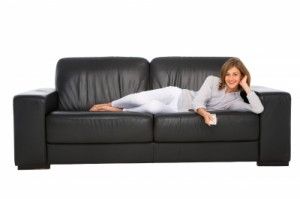 A sofa is a quintessential piece of furniture. Often we forget to clean our sofa's and end up spending a bomb on dry cleaning and then dealing with the mess created by the dry cleaners. But with regular cleanings we can keep the sofa looking new and smelling fresh, AAW tells you few ways to do it
Read the manufacturer instructions: The type of upholstery of the sofa dictates which cleaners are safe to use. Ask the shop owner about cleaning when buying the sofa or the fabric from a store. While some sofas might have an instruction manual, many sofas have no such information. The best way is to test and try on the back of the sofa to see discoloration.
Regular cleaning is a must: For fabric sofas when stains are not a problem, clean them weekly. Simply vacuum them using the upholstery attachment on your vacuum cleaner. Dont have a vacuum cleaner? Brush the sofa with a soft-bristled cleaning brush to loosen the dust then beat with a cloth.
Clean sofa odours: Sofas can pick up body odours. Freshen it up by sprinkling baking soda. After 10 minutes brush or vacuum it off. Make sure your sofa is dry before sprinkling baking soda or be read for a patchy sofa!
Stains removal: Stains are the biggest bane although there are a variety of upholstery cleaners in the market do a patch test on a hidden sofa corner before applying it.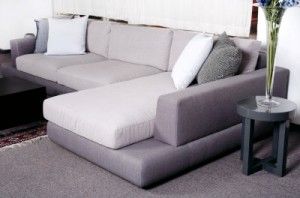 For leather sofas: A leather sofas is easy to clean using leather cleansers. Just apply a small amount of the cleaner on a clean, soft cloth and wipe. Do this weekly as it helps remove dust, dirt but also helps prolong the sofas life by moisturising the leather. Take care to remove the debris of dirt from between seats.
 Dust or vacuum regularly: Dusting or vacuuming once a fortnight doesn't allow the dust to settle on the sofa and this can make a sofa cleaner for longer and increase its life.