Clean and store your shining silverware perfectly
Diwali and BhaiDooj are over and its  time to pack all the beautiful silver idols and coins used during the Diwali pooja. Like we clean the house before Diwali the silver pooja utensil and idols that we all tend to take out to mark the festival also need to be cleaned and stored properly for next year.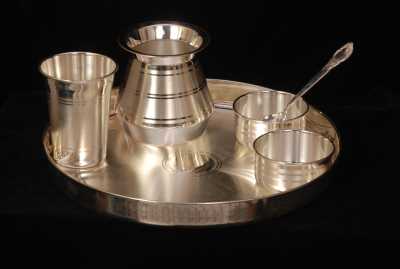 Since polishing silver is seen as a cumbersome task soTeam AAW tells you few tips on how to properly care and store silverware:
Use baking soda by making a paste of baking soda and water apply on clean cloth and rub silverware. Rinse with water and dry out with clean cloth.
Apply toothpaste and use soft tooth brush or nail brush to reach the corners. Leave it on for 10 minutes. Clean it with water and wipe it dry with soft cloth.
Use good quality washing powder for cleaning silverware. Don't use water, take washing powder-dry in your hand and take your silverware and clean silverware with this dry washing powder .
Vibhuthi or Bhasmam, the ash powder we get in the temples can be used to clean silver articles and ornaments. Just scrub the idols with the powder to remove the dirt.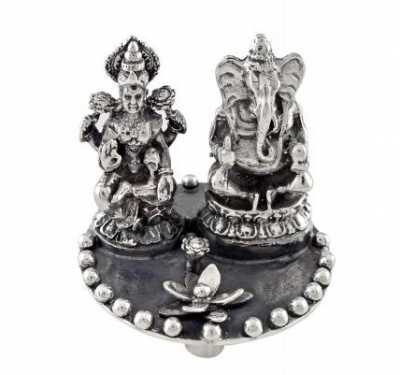 A few tips to store silverware till next Diwali to prevent excessive tarnishing and damage:
Make sure each piece is completely dry before storing it.
Never store unwrapped silver in plastic bags. Wrap each piece in acid-free tissue paper or anti-tarnish paper. Seal the wrapped silver pieces in an airtight plastic bag.
Never store silver where it can contact rubber, stainless steel, or paint.
Avoid storing your silver wrapped in newspaper as the ink is acidic and can harm your silver.
Don't use rubber bands to hold together your silverware, since the rubber contains sulfur which causes excessive tarnishing and other damage to the surface of the silver.
Take an inventory of your silver items and use the appropriate sized bags for what you own.
Regular use is the best way to prevent tarnish from forming so try it use them more often.
Always make sure that you wash all items soon after use since salt and acidic foods can cause damage.