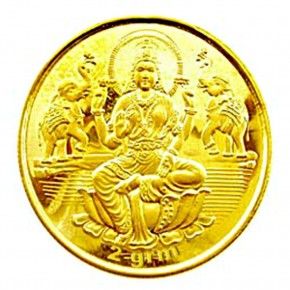 Every year 2 days prior to Diwali, Dhanteras is celebrated with aplomb. On Dhanteras people buy gold, silver or utensils for luck. So we decided to decode what Dhanteras is all about:
Meaning and Significance: Dhanteras is also known as Dhantrayodashi, and takes place two days before Diwali, in honour of Dhanavantri, the physician of the gods and an incarnation of Vishnu. It falls on the thirteenth day of the month of ashwin. The word "Dhan" means wealth. This day is devoted to worship Goddess Lakshmi, who is the Goddess of wealth.  It is considered ideal time for setting up businesses, commencing new projects, celebrating housewarming, holding marriages.
Celebrations:  Dhanteras is celebrated two days before Diwali.  People decorate their houses with colourful lights and lanterns, beautiful rangolis and also light diyas outside their houses. Entrances are made colourful with beautiful traditional designs of rangoli to welcome the Goddess of wealth and prosperity. As a symbol of the arrival of Goddess Laxmi small footprints are drawn with rice flour and vermilion powder all over the houses. Small diyas of clay are lighted through the night to keep the evil spirits away.
Dhanteras is celebrated two days before Diwali and people buy or gift gold and silver articles. Nowadays, exchange of Dhanteras gifts is popular and people gift household appliances and silver to their loved ones. Dhanteras is also ideal for setting up new business, housewarming, marriage, buying cars and jewellery. Dhanteras is considered a very auspicious day in Hindus.
Dhanteras Legend: One famous story is about Lord Dhanvantari and his service to mankind. Lord Dhanvantari, who is considered to be the physician of Gods and an incarnation of Lord Vishnu, came out of the ocean that was churned by the Gods and the demons on the day of Dhanteras. Lord Dhanvantari appeared with Ayurvedic for the welfare of the mankind. It was because of this reason that the Dhanteras is celebrated in his honour.
Meaning of Dhanteras according to hindu rituals: Dhanteras is celebrated to gather blessings from Goddess Lakshmi. On this day everyone tries to make Goddess Lakshmi happy. Many people also perform 'Lakshmi Pooja'. It is believed that if all the rituals are not followed correctly Goddess Lakshmi wouldn't come to their house.
The story behind Dhanteras celebrations: Many of know Diwali is celebrated to celebrate Lord Rama's return from exile. It is said that the son of King Hema was intended to die on the fourth day of his marriage. But the king and queen wanted their son to live and on the fourth day, his wife did not let him sleep and placed lots of gold & silver coins around him and blocked the gate with them. When Yama, the God of death came, he could not enter the room due to the flash of gold and silver. It is also sad he got lost in the songs sung by the princess. And the next morning Yama had to return empty handed and the prince's life was saved.
Because of this story Dhanteras is also called 'Yamadeepdaan'. Lamps are kept burning throughout the night in the honor of Lord Yama.