Diwali is considered the biggest festival in India as this five-day festival commemorates the triumph of good over evil, light over darkness and knowledge over ignorance. With just few days left for Diwali, AAW wishes it's readers a very Happy Diwali in advance and tells you some fun and interesting things to do on this occasion. While performing these activities you can spend some good time with your loved ones too.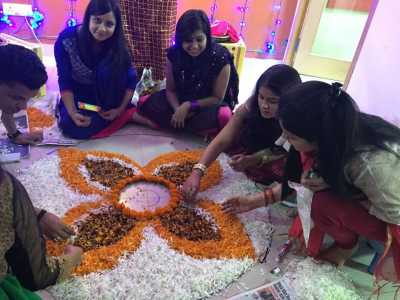 Decoration: Diwali is a festival of light so decorate the house both inside and outside with lights, flowers and other decoration materials like wooden rangolis, door hangings, diyas, candles , bandhanwar and much more. You can do this a day prior and also on Diwali depending on your choice and convenience. You can also make rangoli with colours and some decorations products like hanging lamps etc.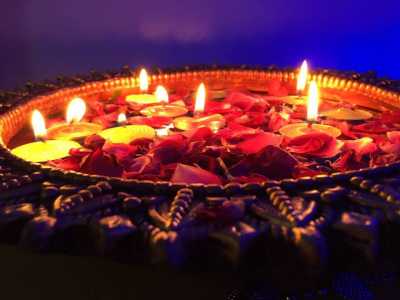 Pooja: The main important activity on Diwali is decorating the pooja ghar or mandir for Lakshmi pooja. Set up the platform and place the kalash, Laksmi and Ganesh idols and other important things like pooja thali , supari, marigold flower, coins ,some rice grains, mango leaves etc. Now perform the pooja wholeheartedly asking for the health and wealth of the family.
Feast: Today there are abundant sweets and other food items available in the market but if you want to go the traditional way then prepare some sweets and extravagant meal for your family and friends. You can do some preparations in advance and if you are not in the mood to cook then simply order your favourite food from a good restaurant and enjoy a hearty meal with your closed ones.
Fire Crackers: Fire crackers are a characterizing feature of Diwali so light few crackers outside your house with your family, friends and neighbours. Be very carefully while burning crackers as they are very dangerous. Try to avoid heavy and noisy bombs and stick to the basic like pot anars, skyshots , pencils etc.
Games: Playing cards on Diwali is considered auspicious so you can organise a card party at your place and enjoy games like rummy, poker, etc and win some money too. If you are not in for cards then you can play games like antakshari, truth or dare and spend some good time with your family.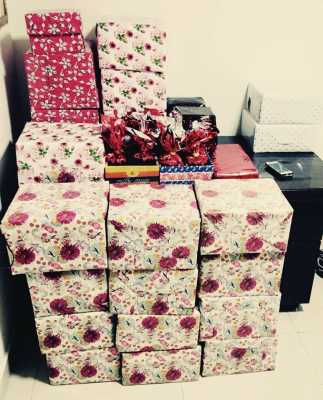 Exchange gifts: Gifts have become an important part of Diwali celebrations. Give gifts to your loves ones according to your budget, now a days many options( like chocolate , cookies, juices , toffees , cold drinks gift packs, sweets, gadgets, silver coin, jewellery, crockery , the list is endless) are available so it won't be a difficult task to pick up good yet easy on pocket gifts for your friends and family.