How an organised closet can save your mornings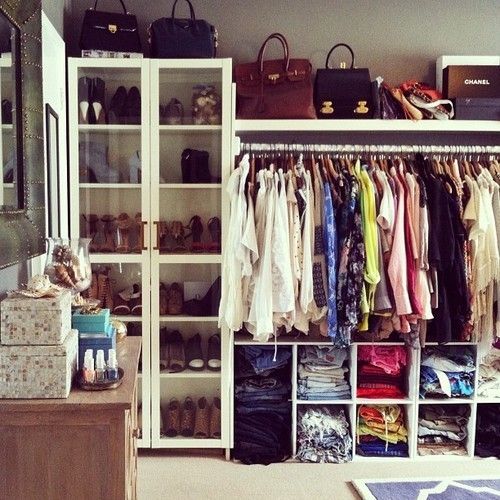 Don't we all hate to set up our wardrobes every weekend?  As Monday morning rush takes over, often we pull out clothes hurriedly and make a mess of the closet (yet again!). It is an endless cycle.
Here are 5 tips for better management and cleaning of your wardrobe for an organized closet.
Trash them: Get five bin liners or old shopping bags. Mark them with the following names: donate, throw, do not fit, unused and expired. Now start sorting your clothes, bags, shoes, accessories, make up and bathroom products. After you have cleared your wardrobe, dresser and washroom these bags will surely be stuffed. Now dump, discard and donate accordingly.
Stack them: Color coordinate your uppers and stack them. This saves time when searching for a particular colour. Also always stack jeans, skirts and trousers.
Indian ensembles: Set your Indian dressed into 3 segments: the heavy wedding outfits, the party ones you can wear for dinners and the regular work ones. Keep your heavy ones wrapped in a cotton dupatta and store in a suitcase. Get a cloth bag made (many boutiques make sari bags from old clothes). And store your party wear in those and stack on the top shelf of your almirah. The regular ones go where your other clothes lie.
Shoes: A shoe rack is a must to store shoes properly. Buy a one you can hang behind your door, if there is space constraint.
Accessories: Use shoe cardboard boxes to story chunky neckpieces. Buy an earring and ring box to keep your earrings neatly. For bangles use a wire clothes hanger.
Makeup: The best way to de clutter and arrange makeup is to invest in a vanity box. It may seem old fashioned but the organization is simpler and makes things easy to use. Next time you will not end up looking for your favourite lipstick for 20 minutes!
Now ever since your wardrobe is so de-cluttered use the extra space and shop!