Navratri which means "nine nights", is a Hindu festival devoted to the Goddess Durga. She is the deity that symbolizes power (Shakti) and purity. Navratri has ritualistic fasting and puja and is celebrated with a lot of enthusiasm and devotion.It is celebrated with nine days of dancing, music and yummy traditional Indian food. People start the celebration by performing the Garba, which is the devotional form of dance.
According to the Hindu lunar calendar, Navratri occurs twice a year. First if the Chaitr Navratri which is celebrated in the months on March or April. The second one comes in September or October and is called the Sharad Navratri. This year the Sharad Navratri is starting from 21st September 2017 till 28th September. Navratri ends by telling us how good wins over evil, therefore, the last day of Sharad Navratri is Dussehra.
Now that Navratri is round the corner, we at AAW will help you organize the perfect Navratri theme party.
First you need to have the perfect invitation: You can go for bright colors with some ethnic designs. Try to keep it simple yet traditional with an attractive picture of Goddess Durga in the starting of the invite. You can even have dandiya sticks made on the card to show the commencement of all the fun.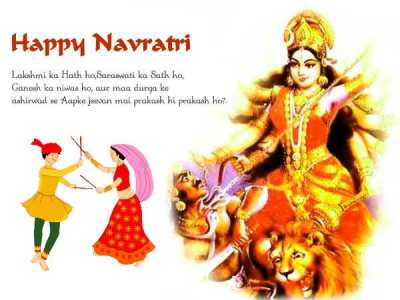 The decoration of the party should be colorful and attractive: You can have tables and chairs covered in bright colors an can even have hanging decorations with dandiya sticks and flowers. You can also decorate the area with attractive rangolis. Make sure there is a  big dance floor to play garba on.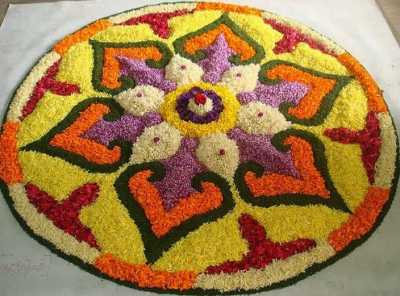 No Navratri party is complete without some Garba and music: You need to get some famous Garba records on  which people can enjoy  dandiya to. Don't worry there are lot  of dandiya mixes cds available in the market
You can make your party more fun by making your guests play some Navratri themed games. You can play the Navratri decoration competition, where you divide people in groups and give them an idol of Goddess Durga and a few things to decorate it with. Whichever group's idol is best decorated, wins the competition. You can also play Navratri themed tambola or a quiz on the festival. These can be fun and entertaining.
Indian festival are known  for serving the best and mouthwatering traditional dishes. If your guests are fasting then keep Navratri special dishes like kuttu ki poori, kuttu ka parantha, aloo ki sabzi, makhana kheer, paneer and more. But we would recommend you to get little innovative with Navratri food and keep interesting recipes like paneer ke kofte, kacche kele ke kofte, kuttu dosa, sabudana vadas, rabri, fruit salad , roasted fruits etc.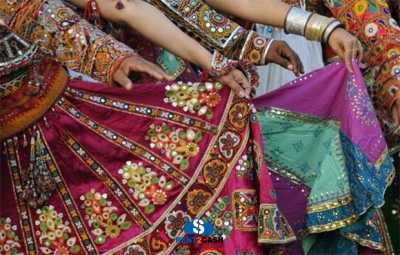 Everyone needs to be traditionally dressed for the party. Boys need to be in kurta pajamas and girls need to wear ghagras. Make sure you mention the same on the invite.