Checkout tips for decorating your home temple on Janmashtami:
Janmashtami is almost here and in Hindu religion Lord Krishna is welcomed home with beautiful decorations on this special occasion of his birth. People conduct puja and worship the god's idol on this day. Here we have the decoration ideas for Janmashtami you can follow in your home temple:
It's the birth of the god so make both Krishna and Radha dress up in beautiful clothes. Radha is also a part of the puja so get the goddess ready in new attire too. Decorate them with ornaments, garlands and in bright clothes. Get Krishna's flute decorated too in bright colored papers and sparkles and also bring god's favorite peacock feather accessory.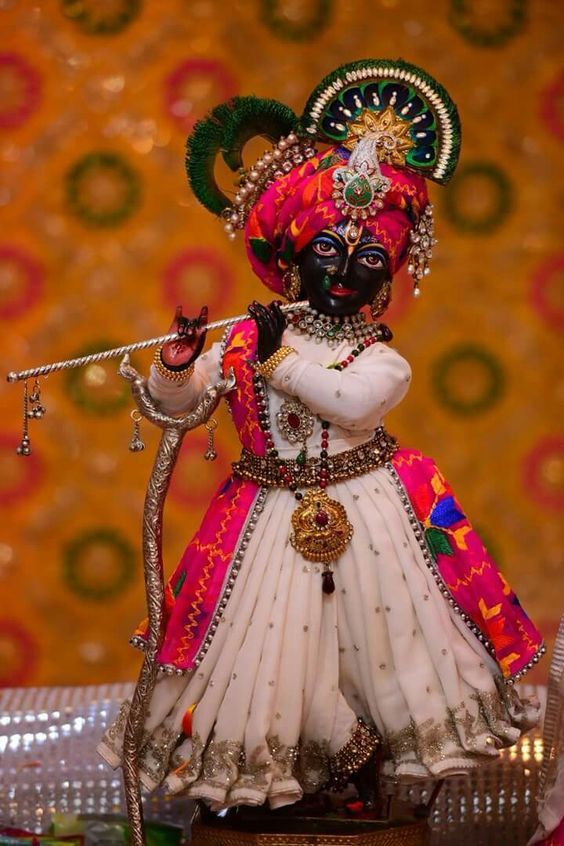 Decorate Krishna's cradle beautifully. There are many things you can use to decorate it. Like if your cradle is small and is to be kept in the temple, decorate with flowers, sparkle papers, etc. If you have a big one, different types of lights and other artificial flowers can be used for decoration. Marigold and roses are widely used.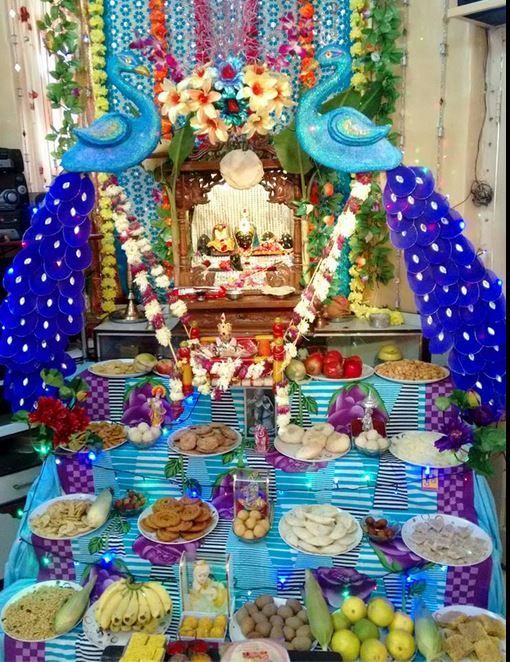 Decorate the crown of Krishna with peacock feathers as it adds value to the Janmashtami decorations.
Around the walls use wall hangings to adorn the temple. You can use lights too. Many wall hangings have an ethnic touch that reflects about traditions and this would add more beauty to your temple's surrounding. You can also decorate the wall with peacock feathers and with pictures of flute of Lord Krishna.
Use embroidered clothes for decoration. Put it behind over the temple's wall to give it a royal look. They add a festive touch to the décor.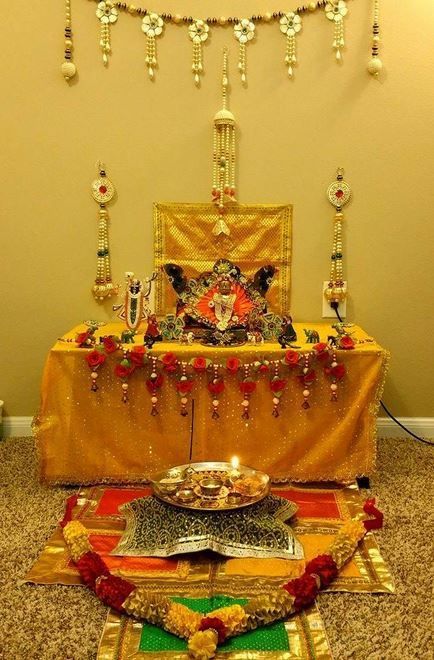 Door hangings are also attractive. These door hangings usually come printed in beautiful prints related to Janmashtami. You can use them at the entry of your prayer room to make it look beautiful from outside too. The doors can also be decorated with pictures of Krishna and other materials.
Decorate the whole temple with natural flowers and special lighting.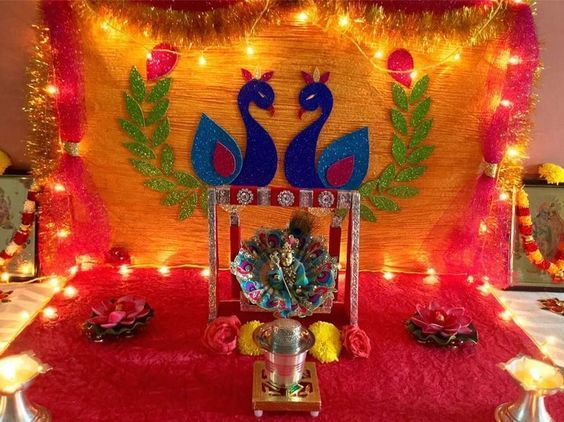 The chowki in the temple where the god is placed can be decorated in printed clothes, laces etc.
Around the temple create Krishna village scene. You can use artificial trees, small houses, cow toys etc to create the village environment.
Make rangoli beside the temple.