Ways to clean the idols of your temple
According to ancient tradition, a home without a temple is just a building, it is not a home. For everyone, the temple is the most important place in the house and also a place full of positive energy. It should be the cleanest area of your home. As it is Navratri time everyone must be cleaning their home temples, and to make things easy for you here are a few tips on cleaning the idols of the temple.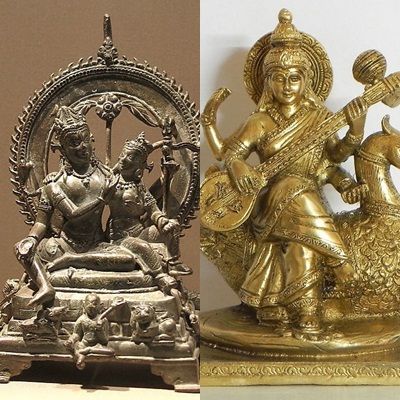 Cleaning copper idols is difficult but mix salt and vinegar in a corse mixture. Apply this mixture on the idol using a slice of lemon then scrub the idols and wash them with warm water. The tarnish should have removed from the idols.
You can clean your brass idols and utensils using a lemon slice. Brass easily catches dust but it is also easy to clean them. If there are tough stains then use vinegar to remove them or you can mix baking soda, vinegar and lemon juice in a bowl and apply it on the idols.  After the scrub, clean the idols with a cloth.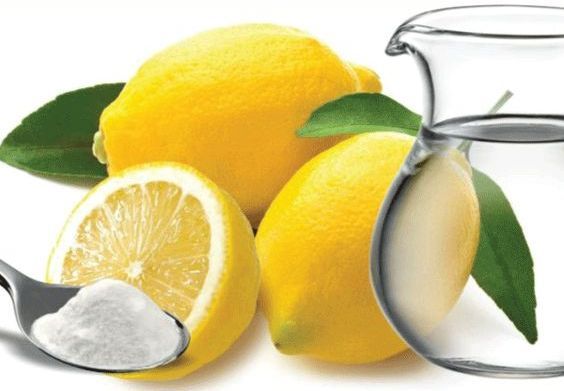 If you have silver idols in your temple you can quickly clean them by using toothpaste. All you have to do is apply some toothpaste on the idol and gently rub it with a toothbrush and then wash it.
Some of us might have mud idols in our home. To clean them rub the brush on the idol to remove the dust and then clean it with warm water. This is the easiest way to clean mud idols.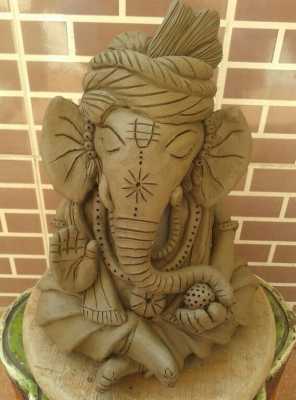 Use olive oil to clean the doors of the temple. Dip some cotton in olive oil and apply it on the doors. They will get a new polish.
Ways to decorate your temple
After cleaning the temple the next step is to decorate it. Here are few ideas for it.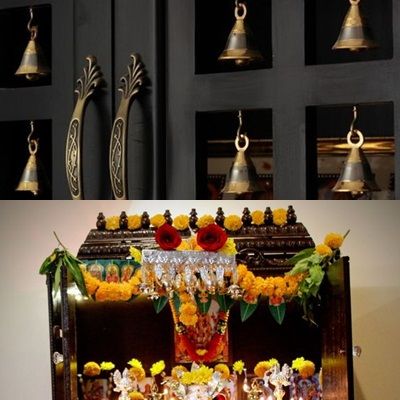 Decorate it with LED lights – Wrap Led light around your temple door and inside it.
Flowers– Use different types of flowers to decorate your temple. Orchid and roses are the best choices.
Bells – You can hang different size of bells in and around your temple.
Paint – You can paint the whole Temple or you can make some designs with paint.
Decorative garlands – You can buy some beautiful artificial garlands from the market and use them to decorate your temple.
These were some of the ideas, try them and make your temple look lovely.