Here are all the details you should know about the banjara market:
Renovating a home or decorating it is a difficult task. But when you know where you can buy top stuff, it becomes quite easy. Then the other issue usually is the budget, pretty decor items can be very expensive not everyone can shell out enough cash for a house makeover. But without thinking about your pocket you can give a pretty makeover to your house by visiting the banjara market. It's huge furniture and home decor flea market where you can get something as small as doorknobs to gorgeous and intricately carved full-length wooden mirrors at extremely reasonable prices. You can get almost everything there for your home. So here are all the details about this market:
Banjara Market is one of the most popular furniture markets in Gurgaon where you can end up finding a treasure of beautiful home decor items, including cabinets, mirrors, frames, and so on. It's our go-to place to shop when it comes to finding budget furniture.
Check out the list of best things to shop from this market:
Mirror frames and partitions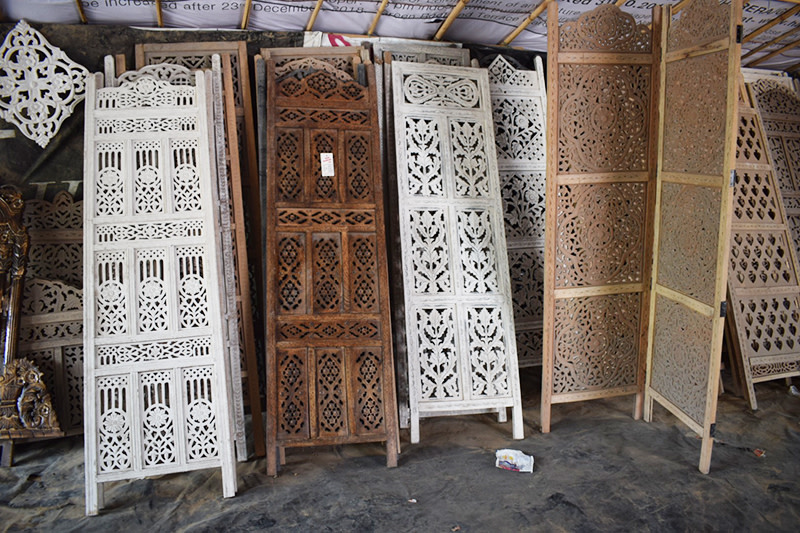 We all think about having a stunning full-length mirror in our rooms after seeing all the mirror selfies, so this is the place where you must go. You will get the same mirrors as you see in pictures of many bloggers at a nominal price.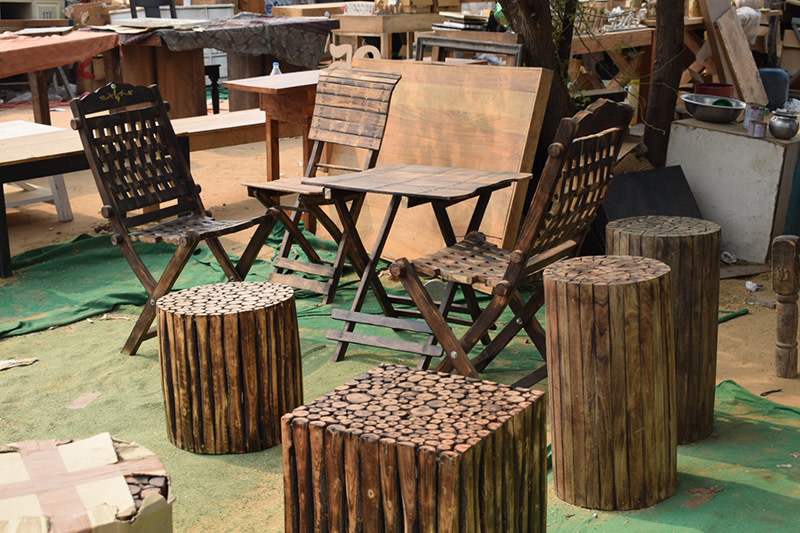 We all want beautiful table sets for our living rooms and you can get lovely sets in this market. You can get a whole table and chair set at the price of 4K and you can still bargain. You can check out the antique coffee tables that will add a vintage look to your home and would be the perfect accompaniment to your book reading sessions or just relaxing with a mug of coffee.
Price INR 400 onwards. 
Trays, boxes, and coasters 
I personally love collecting coasters and trays. In this market, you'll find a whole bunch of coasters and trays to choose from too. Shop for beautiful beaded, mirror work as well as colorful wooden coasters in all shapes and sizes. Intricately carved wooden trays in different sizes and designs starting at just 70 bucks.
Price: INR 50 Onwards
All of us have memories to cherish so we make pictures out of them. And to make those memories even more memorable, buy some pretty wooden frames in all shapes, sizes and colors from Banjara Market at the thrifty price of 50 bucks.
Price: INR 20 onwards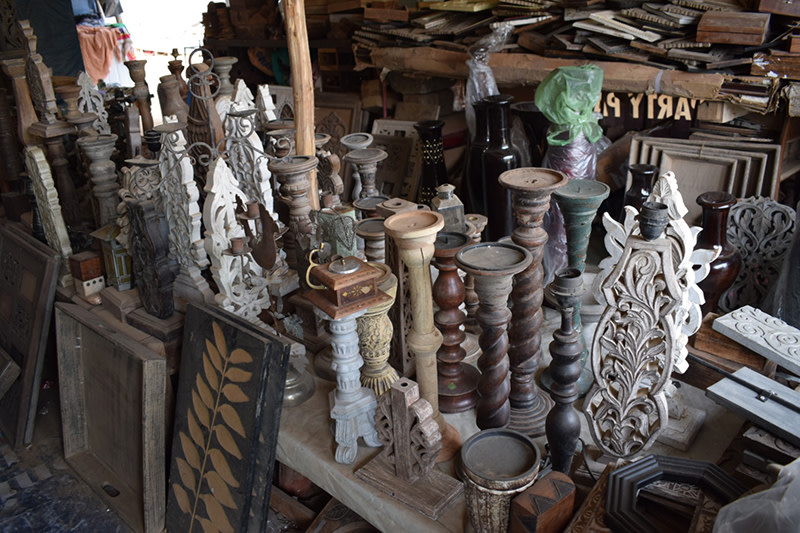 You can find pretty candle stands and lanterns in his market.
Price: INR 100 
Some other things that you find in this market: