Quirky vending machines that sell footwear to fortunes!
A coffee dispensing machine, a cold drink or a condom dispensing machine were novelty a few decades back. But they have slowly become so common. When I visited USA (check out my stories) I was intrigued with the infamous cupcake machine and a machine that customizes footwear for you.  Stunned? Well this is not it , here is a list of the weirdest dispensing machines ever:
Cupcake ATM
The cupcake ATM is awesome, we have often seen it in the videos and it looks like a dream come too. A sugary awesome dream! It makes getting that dessert easy and well there are a variety of sprinkles and toppings to choose from. The downside? It's only available in Atlanta as of now. Check out the video below:
Pizza dispenser
The Tombstone pizza vending machine makes eating the most popular food easy, right from a vending machine. The innovative machine allows you to make and design your own deep dish pizza and cooks it perfectly before serving!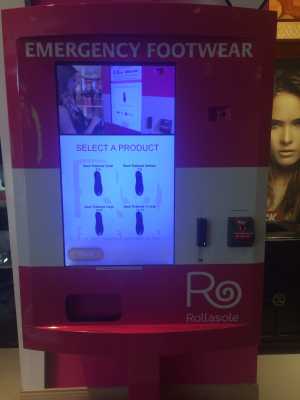 Shoe making machine
Shoes are awesome but if on a crazy night out at Vegas you get tired on your heels, here is how to feel better. Las Vegas has a shoe making and dispensing machine. Pick your heel, your style of shoe and get ready for an awesome footwear choice. They makes comfortable and immediate footwear for people.
Mash potato vending machine
Imagine getting hot fresh mash with gravy for lunch right out of a vending machine! Here is a machine in Singapore which dispenses some amazing mash topped with gravy!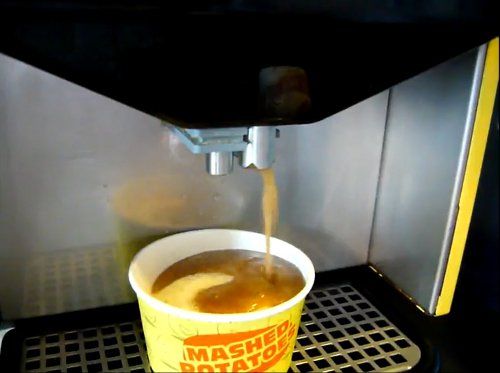 Fortune Vending Machine
The Japanese are surely ahead! They have a fortune dispensing machine which tells you your luck or the lack of there off. The machine conceptualized and placed across prominent places in Japan tells you your fortune!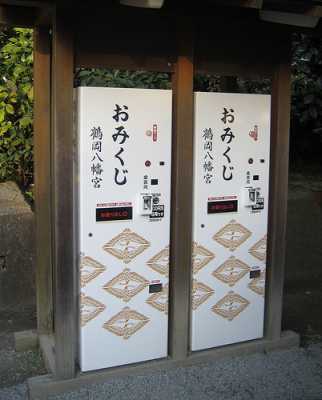 An interesting machines you have heard of?Share it with us by commenting below.