Pandals with the best Durga Puja celebrations in Delhi
The festive season has begun and Durga Puja one of the biggest highlight is just around the corner. Navratri is celebrated with full zeal and pomp in India. In this festival, the power of Goddess Durga is celebrated.
Durga Puja starts on the fifth day of Navratri and ends on the Dussehra day. In India, almost every part celebrates this festival,  but there are special celebrations in West Bengal. Massive pandals are raised on the streets, they are beautifully decorated and have big statues of Goddess Durga. Stalls with authentic food, great shopping, and games are also present along with celeb artists performing are also common in Delhi. To experience the ultimate festival of Durga Puja you must visit these pandals in Delhi. Below is a specially curated list for you.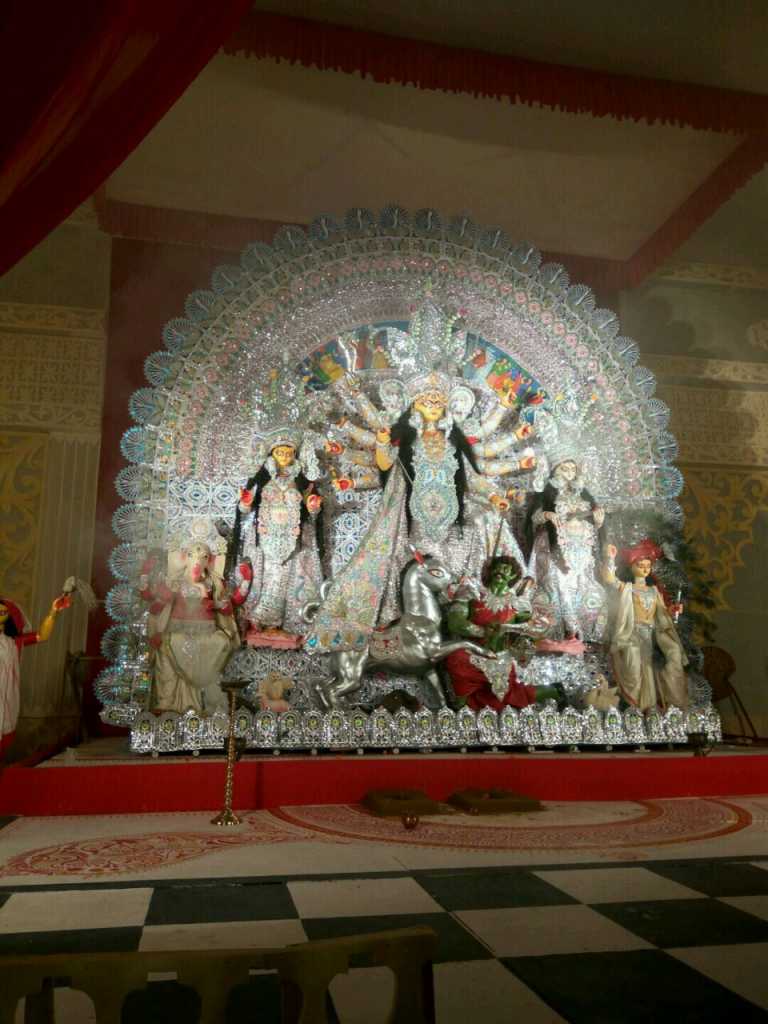 Chittaranjan Park, also known as CR park to most Delhiites, is titled as  "mini Bengal" of Delhi. It has the best Durga Puja Pandals in Delhi. The organizers are celebrating it from past 37 years now becoming the most popular among the region, there are four pandals in 4 different blocks, B block, K block, Kali Mandir society puja and Mela ground puja. All the pandals are beautiful. The performances by different singers and artists and the food stalls attract people.
How to reach: 15 minutes away from Nehru Place Metro Station.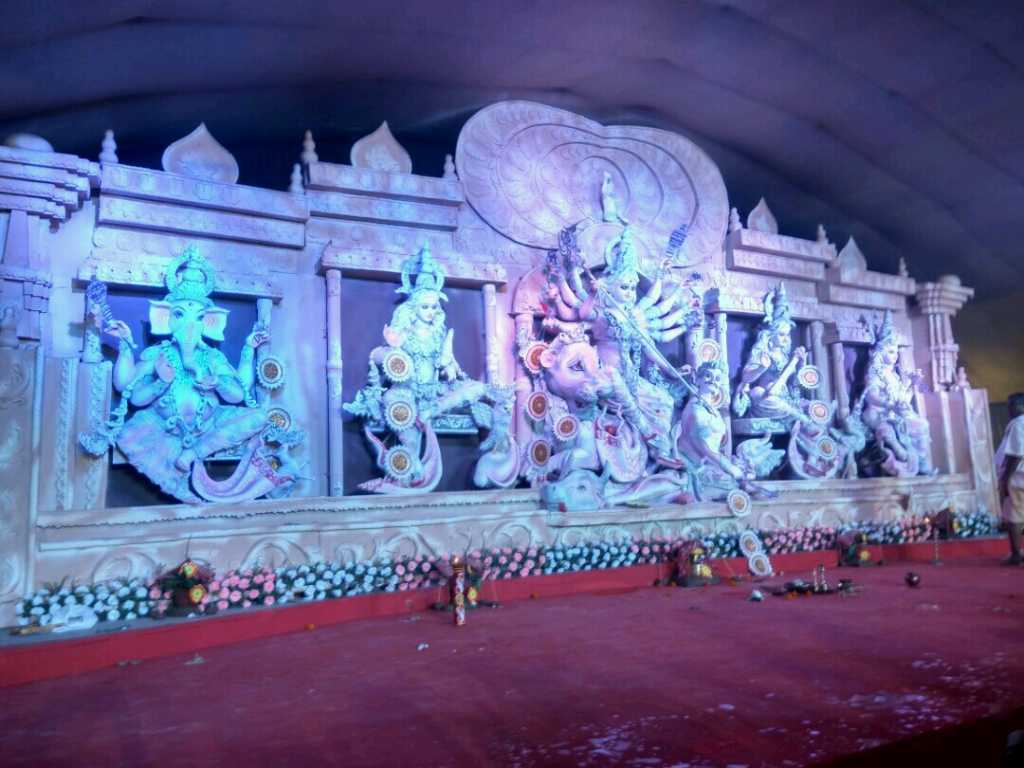 Arambagh Durga Puja Pandal
It is said that in 2013 this Puja pandal spent a whopping amount of 1 crore in the lavish installation and with this it became the pandal with the highest budget. Each year the Samiti attracts thousands of people because of their grand decorations and big budget pandals.
Where: Near RK Ashram Marg metro station.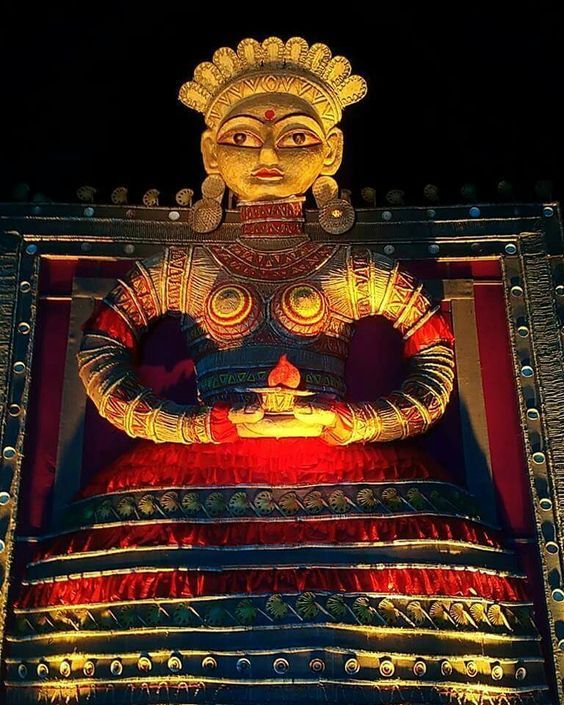 It is one of the well-known Durga Puja pandals in Delhi. This Pandal is popularly known for its Bondedi Puja and its ritual of Pushpanjali (Offering of flowers). Minto Road Pandal is one of the oldest pandals and has completed 77 years now. Traditional performances by artists also attract people.
Where: Near Rajiv Chowk metro station.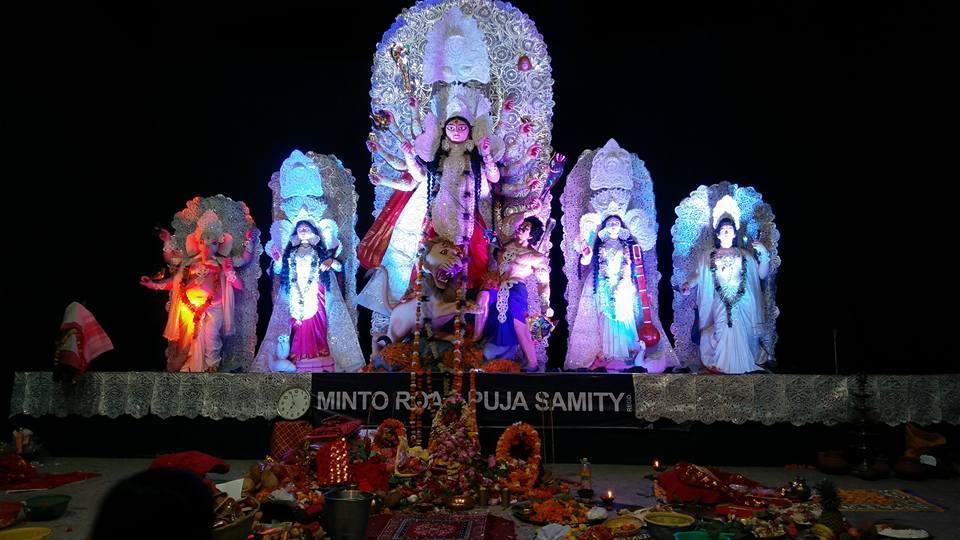 Matri Mandir Samiti organizes this Pandal. Special artists from Kolkata are invited to construct the idol of Goddess Durga for this pandal. The special thing about the decoration of this pandal is that it is transformed into a famous Indian temple. The decorations and rituals attract many people.
Where: Near Green Park metro station.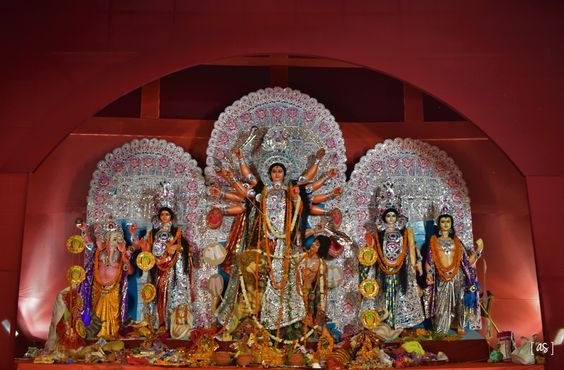 The celebrations at this pandal started in 1925 which makes it the oldest in whole Delhi. Durga Puja celebrations are performed in a traditional way in Kali Bari. Rituals of puja are same from 1936 and the pandal also organizes competition in Rabindra Sangeet and recitation.
Where: Gole market, Mandir Marg.