Get that American tourist visa in a jiffy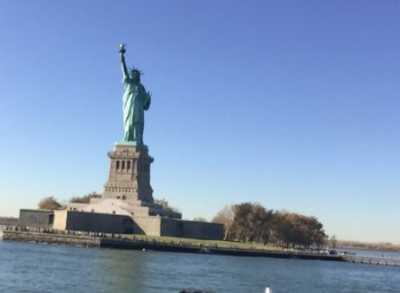 Do you know that visitor or tourist visa to the US is the most popular visa among non-immigrant visa categories? A visitor visa or a tourist visa is known as a B-2 visa. Applying for B2 visa is often considered a difficult and complicated task but in reality its not. I often see posts on different travel forums with people asking for agents who can help them with B2 visa.
There are loads of myths attached with US visa but since I recently got my B2 visa so I decided to share my experience and bust the myths attached
Step 1: Fill the form
The first step is to fill the DS-160 visa form which is available at Consular Electronic Application Center website(https://ceac.state.gov ). Most questions are mandatory and must be answered in the spaces provided. There will be questions about ancestors , qualification, career and more. You may leave spaces blank when the questions are marked "optional" or "Does Not Apply," when that question does not apply to you; however, all other questions must be answered. The system will not allow you to submit an application with any mandatory questions left unanswered.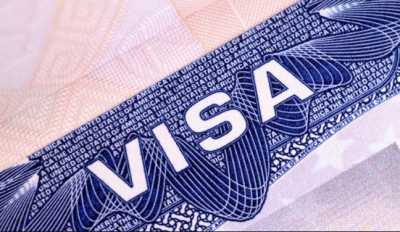 Visa Fee
The application fee for the B2 visa is $160 and you will have a fixed period of time (usually 48 hours) to pay your visa fee via internet banking or bank transfer, into an Indian bank account.
You will get a receipt of the payment and the receipt is valid for one year from the date of payment which means you can schedule your interview at the U.S. Embassy within one year.
Appointment One: Fingerprinting and Photographs
Once the form is submitted you will be given a date for the first appointment and the second appointment. The first appointment would be at Visa Application Center(Delhi centre is at Nehru Place) for your fingerprints and photo.
Reach here on the time allotted to you. Firstly your appointment date and passport will be checked and you will be asked to go inside. Bags and phones are not allowed inside.
Next they will put a barcode on your passport and you will be given a token number. The token number and counter number would be flashing on the screen so as your token number comes go to the counter number mentioned on the screen.
Here you will have to give your ink-free fingerprints and your photograph would also be taken.
Appointment 2
This one is an important one as here you will get your visa approved. The second appointment is at the US embassy(In Delhi its at Chankyapuri) . Phones are not allowed inside so you can deposit them at the counter across the road for INR 50.
Here you will have to go through the following steps
Step 1: Checking of documents(Passport, Visa appointment letter)
Step 2: You will  beasked to sit in a particular row. In this waiting area there is a washroom and refreshment kiosk too.
Step 3: The whole row of applicants would then be asked to go inside the embassy.
Step 4: Inside the embassy at the first counter your finger prints and passports would be checked.
Step 5: This is the most crucial step as the the officer will ask you your purpose of going, number of days, qualification, husband, work profile, family history , travel history and any random question. Just make sure you answer everything confidently. The officer will tell you the result of your visa application then and there.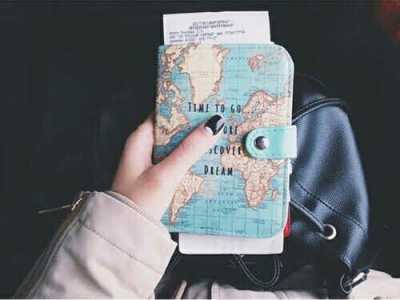 Passport Collection
You will be informed about your status of passport on regular intervals so that you can go and collect it. The passport needs to be collected at VFS USA, by submitting a photocopy of your passport or another valid Indian ID. Someone can collect it on your behalf too but with an authorization letter signed by you.
I went to collect my passport after 8 days and was super happy to see the visa on my passport. Next I called all my close friends & family and told them"FINALLY I AM GOING TO THE UNITED STATES OF AMERICA".