Check out why Sacred Games is the best Indian web series:
India's first Netflix series has the world hooked. This Netflix original Hindi series comes after the stellar original Netflix movies, Love Per Square Foot and Lust stories. As soon as Sacred Games series was released on July 06, it got a positive response from critics and since then people are going crazy to watch it. The series is based on a best-selling crime novel of the same name – Sacred Games- by Vikram Chandra.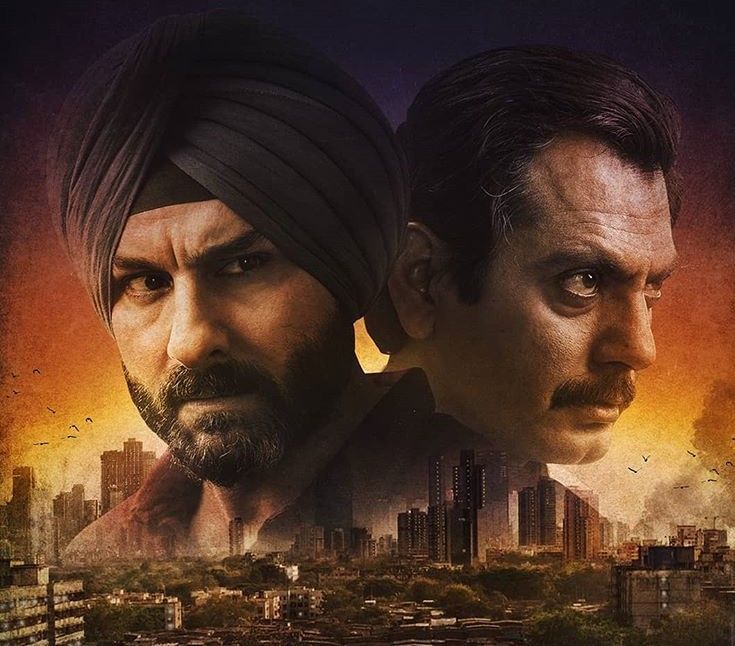 We too binged watched it and this weekend all you truly need is Netflix and chill! In the series, Saif Ali Khan plays a role of Sikh Cop in Mumbai Police Department and Nawazuddin Siddiqui plays the role of a criminal. The show has 8 episodes and it is totally worth giving a try. Check out some reasons why this series is a must watch:
Intriguing plot
Right from the very first episode, the show manages to hold your attention. Every episode ends with a suspense that you cannot stop yourself from binge watching. The story doesn't fall at any point and that is why the intriguing nature of the plot will leave you baffled for some time. The show doesn't only focus on the cop-gangster drama, there is a religious angle also.
Locations and directions
Anurag Kashyap and Vikramaditya Motwane once more proved that they are awesome directors when they have come up together for this show. The non-linear narrative and the Mumbai shot locations are just perfect. Every character in the show has something to tell us and thinking about so much has happened in Mumbai in the last few decades it seems to be a real story.
Nawazuddin Siddiqui
I personally love his acting but he is underrated in the Indian film industry. He gets into the skin of any character and plays it brilliantly especially, he nails the negative roles. In Sacred games, he plays the role of a ruthless, witty and smart-ass gangster. He is very calm but when he loses his mind he is a storm that cannot be handled. We believe the actor has once again given best performance of his life in Sacred Games.
Saif Ali Khan and Radhika Apte
If Nawazuddin Siddiqui is playing a convincing role then Saif Ali Khan and Radhika have also perfectly played their roles. Saif plays the role of a cop greatly and he is always reminded of his mediocrity as a policeman. Radhika plays the role of a fierce RAW agent and she gives an exceptional performance.
Have you watched the show? Well Netflix is free for a month, go download and watch it now.