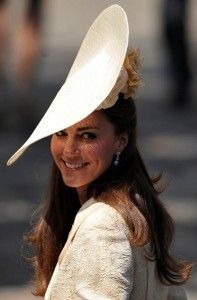 A royal goof up this one! The Duchess has been saying that the gender of the unborn royal baby will be kept a secret. According to media, on a visit to Grimsby the Duchess received a teddy bear and said "Thank you, I'll take that for my d …" she corrected herself and said baby.
But her incomplete sentence has fueled media frenzy. Many bets are being placed about the gender of the royal baby. Kate is due to give birth in July.
The Duchess also claimed that she did not know the gender of her unborn baby. She also told people that the baby was kicking her.