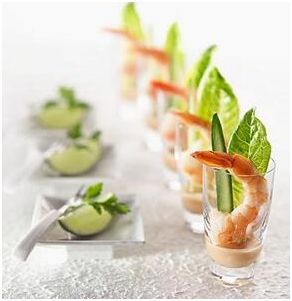 Experience the culinary pleasures of the classic era of the '70s at Grand Mercure Hotel, Bangalore. Staring from today the food festival has festival restored the 70's environment with foot tapping music of that age. A special menu has been designed with classic cocktails to be served by attendants dressed in white long collared shirts and bell bottomed trousers. The environment is set up to recreate the nostalgia of the cherished era.
Indulge in sheer gluttony with main course delicacies like Duck a l'orange, Veal Oscar, Pan fried rib eye steak and Poached fish Veronique crafted by Chef Vimal Vikraman to pamper the foodie in you. Experience culinary pleasure with a display kitchen and alfresco dining arrangements.
Highlights of the Food Festival: 
Soup: Classic bouillabaisse, Warm Beef tea, royale
Appetizers: Angels on horseback, Shrimp cocktail
Main course: Poulet sauté chasseur, Veal Oscar, Pan Fried rib eye steak, Braised lamb shank, Poached fish Veronique, Duck a l'orange, Pan fried rib eye steak, Ricotta, spinach and pesto filled ravioli in rich tomato sauce, Roasted corn, peppers, mushroom, cheese and refried beans enchilada,Primavera quiche lorraine.
Desserts: Baba au rhum, Crepe suzette, Cherry jubilee, Baked Alaska, Apple pie a la mode, Black forest gâteaux
Cocktails: Planter's punch, Daiquiri, Mint julep, Side car Martini, Tom collins, Gin sling, Bloody mary,El presidente.
Starting From : Friday, 15th -24th March 2013
Timing : 7 PM to 11:00 PM
Venue : Grand Mercure,12th Main, 3rd Block Koramangala, Bangalore