Where to eat in Shimla
Food is an important part of any trip or vacation.  Good food can make your trip more memorable and fun-filled. Being a foodie I am always in the hunt of trying some delicious food and during my recent visit to Shimla, I enjoyed some sumptuous meals. The mall road in Shimla is flooded with restaurants and shops including some international ones like Dominos. During my stay at Shimla, here are the few good eateries I discovered and suggest others to give them a try: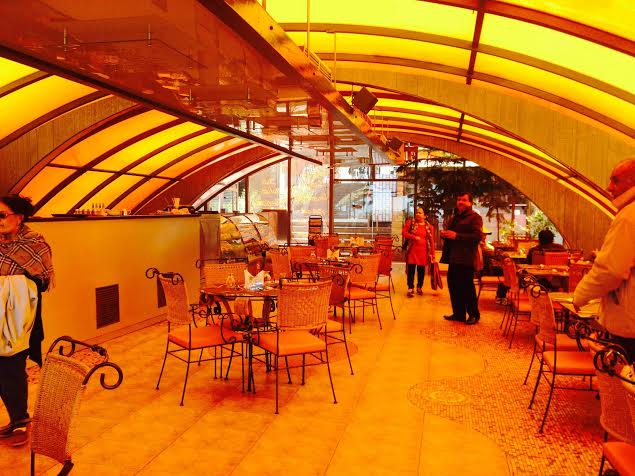 Café Sol: Located next to the lift on the mall road, Café Sol is a part of Hotel Combermere. This spacious restaurant offers a mix of everything. The menu is pretty impressive (similar to a café at a metropolitan city) and the restaurant offers bakery products too. The ambience and décor of the restaurant is impressive but the service is pretty slow. Must try:  If here you can try the shakes, cold coffees, Caesar salad, grilled sandwiches, chilli garlic toast, spicy chicken burger which is served with potato wedges , sizzlers, tacos , pizzas and much more.
Meal for two: It would cost you around INR 700 rest depending on your order.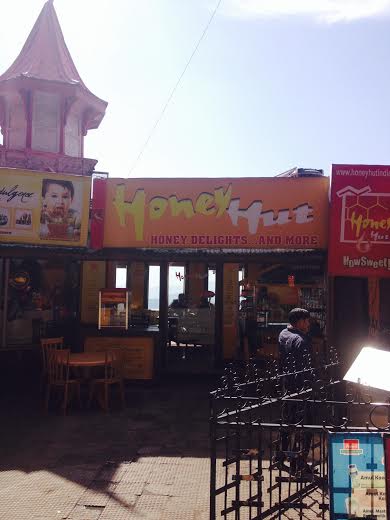 Honey Hut:  This coffee shop is really a honey hut as honey is the main ingredient of all dishes. The coffee and teas are nice and instead of sugar they serve honey with it. But don't worry they can serve you sugar too if you are not so keen with adding honey in the coffee. The dip served with sandwiches is also made of  honey. They have seating outside too but they don't serve food outside. Ice creams are also available. You can also pick some essential cosmetic products like face wash, body butter, lip balm etc.
Must try:  If here do try the Chocolate Muffin, Honey Walnut Brownie, Honey Choco Walnut Pie, Apple Pie, Cappuccino coffee, Corn Delight Sandwich, Grill Paneer Sandwich and Grill Cheese Sandwich. Meal for two: This won't be heavy on the pocket and a meal for two will cost you INR 300.
Sher-e- Punjab: Don't get confused with the one in Chota Bazar which is a vegetarian joint. This one on the mall road is a delight for non-vegetarians. It has seating on the two floors and the place is mostly occupied during lunch and dinner hours. It has take-away system too so you can even get your food packed from the counter outside. If here avoid the Chinese soup as they high on cornflour and low on taste. The service is quick and the portion size is also fine (easily serves two). Must try: The vegetarians can go for some delectable Rajma, Mix Vegetable, Dal Makhani ,  Dal Fry and Paneer Tikka and for non –vegetarian food lovers there are Tawa Mutton Seekh Gravy Masala ,Chicken Tandoori, Tawa Chicken, Mutton Masala and Butter Chicken.
Meal for two: It would cost you around 600 for two.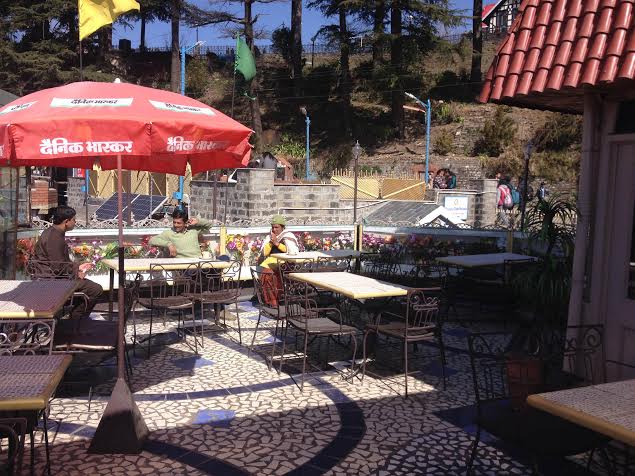 Jashan: It will take you a while to find the way to this restaurant as you will have to climb few step down to reach here. They have a roof top seating too and during afternoon the alfresco seating is mainly occupied by tourist. Offering Indian, Chinese and Continental the place is open for breakfast, lunch and dinner. The service is prompt and the portion size is also decent.
Must Try:  If here for breakfast try the Channa Bhatura, French Toast Salted, Chicken Grilled Sandwiches and Stuffed paranthas.  The hot chocolate is yummy. For lunch and dinner you can try the different veg and non-veg combos or the regular portions. Meal for two: Meal for two would cost you minimum INR 600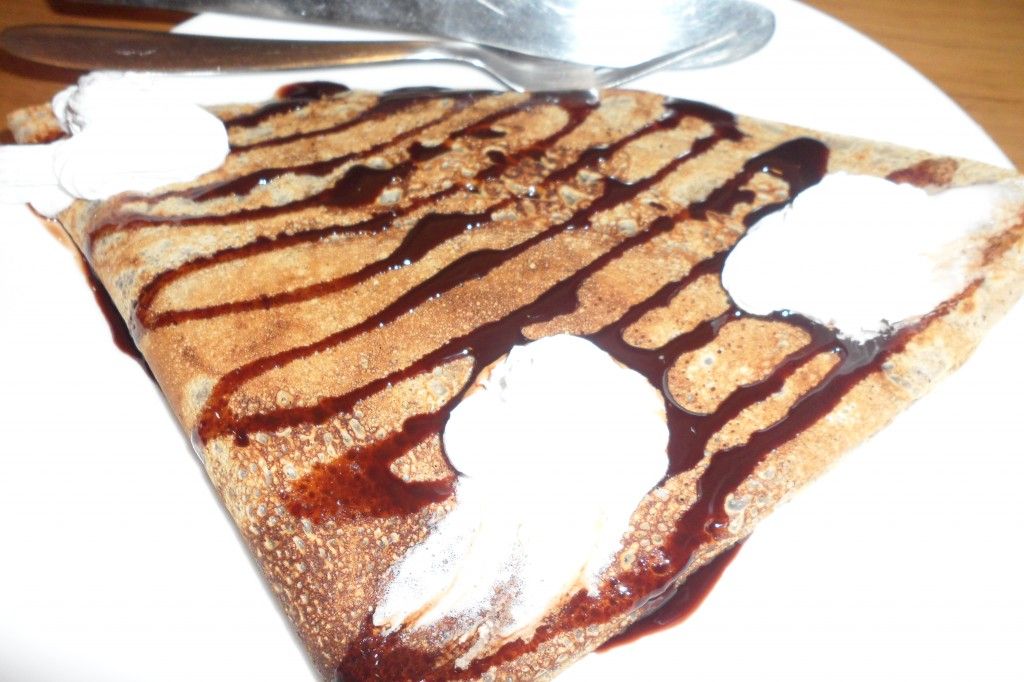 Wake and Bake: Located on mall road just opposite the Municipal office, this small café offers some yummylious food with a great view.  It is on the first floor and has both closed and roof top seating. The service is quick and the menu is also a mix of continental, American and Italian. In Indian you can relish some Kathi rolls. The prices are reasonable. You can also buy some hand painted bottles and painting displayed.
Must try: The crepes are amazing and don't miss the peanut butter crepe with chocolate sauce and whipped cream and the Nutella crepe. The savoury crepes are equally good. You can also enjoy some daily special treats but check the availability before ordering. The herb chicken with mushroom sauce is to die for. The Mezze Platter, Pizzas, Toasties and Shakes are also delicious. If here don't miss the freshly brewed coffee.
Meal for two: A meal for two would cost you INR 500.