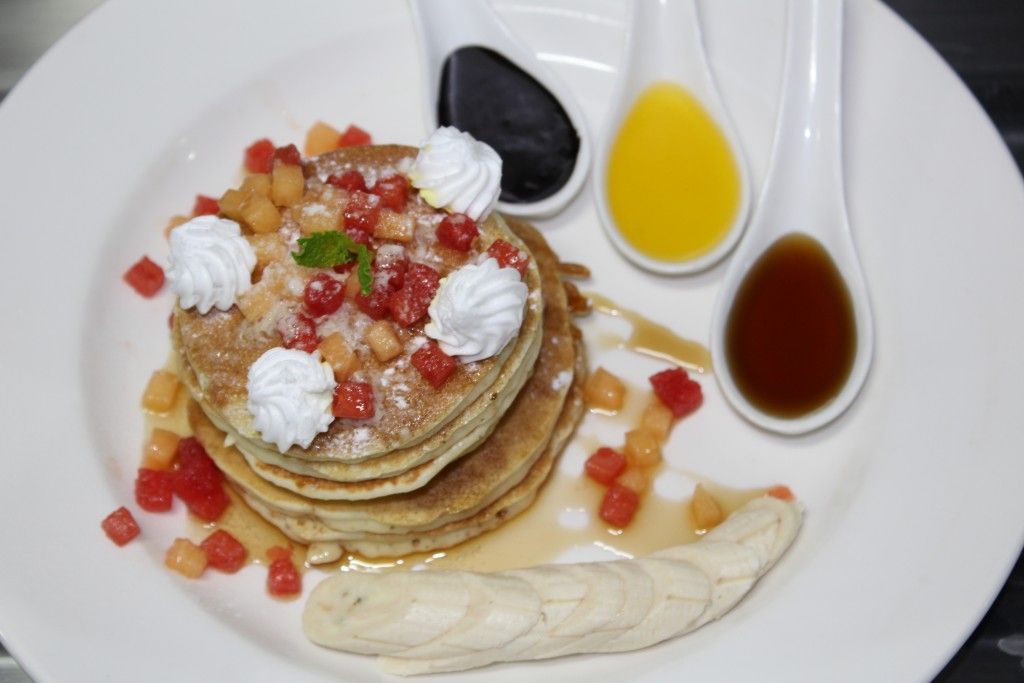 Surprise the women of your family by serving them with these easy to make mix fruit pancakes and treat their taste buds. Make them feel special just by putting little efforts and trust us you too will be super happy after seeing the happiness on their faces.
Ingredient 
Egg: 1
Milk: 3/4cup
Butter: 2 tablespoon
Flour: 1 cup
Sugar: 1 tablespoon
Baking Powder: 1 tablespoon
Salt: 1/2 teaspoon
Chopped Mix fruits 1/2 cup
Honey: 2 tablespoon
Method
1) Beat egg until fluffy.
2)Add milk and melted butter.Add dry ingredients and mix well.
3) Heat a heavy griddle or fry pan which is greased with a little butter on a paper towel.
4)Pour a small amount of batter (approximately 1/4 cup) into pan and tip to spread out or spread with spoon.
5)When bubbles appear on surface and begin to break, turn over and cook the other side.
6) Place pancakes over each over, sprinkle mix fruits and drizzle with honey.
7) Serve hot with maple syrup, butter , honey or whipped cream.
Tip: Before pouring the batter make sure that the pan is hot enough and for that put a drop of water on the pan and if it breaks into several smaller balls it means the pan is ready.
Yield: 6 pancakes
Preparation time- 10 Minutes
Cooking time-5 Minutes
Recipe by:Chef Jerson Fernandes, Corporate Chef, Berggruen Hotels Pvt. Ltd (Keys Hotels)