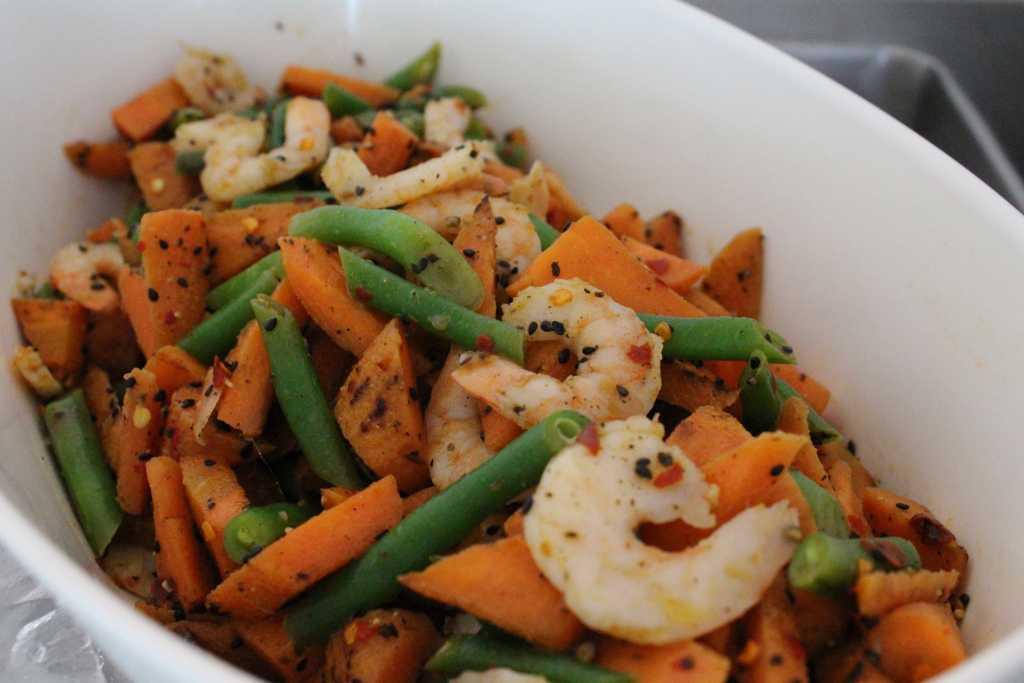 Healthiest salad to make this Republic Day
Make the healthiest salad this republic day with a twist of seafood to crunchy veggies. Salads add a healthy toch to every meal you eat and a vinaigrette salad is even better because it is low calorie. You can also take this to potluck or make it at a get together.
Vinaigrette
• 1 tablespoon rice wine vinegar
• 1 teaspoon honey Dijon mustard
• 1/8 teaspoon salt
• 1/8 teaspoon black pepper
• 3 tablespoons extra-virgin olive oil
• 2 tablespoons snipped fresh chives
Salad
• 1 pound green beans, trimmed
• 2 tablespoons extra-virgin olive oil
• 2 cloves garlic, finely chopped
• 1 1/2 pounds large shrimp, shelled and deveined
• 1/4 teaspoon salt
• 1/4 teaspoon black pepper
• Snipped chives for garnish (optional)
Method:
In a small bowl, whisk vinegar, mustard, salt and pepper. Gradually drizzle in the olive oil, whisking continuously until dressing is emulsified. Add chives; set aside.
Green beans and shrimp:
Bring a large pot of lightly salted water to a boil. Add beans and simmer for 5 minutes or until crisp-tender. Drain and place in a large bowl. Toss with dressing; set aside.
Heat the 2 tablespoons oil in a large skillet over medium-high heat. Add garlic and shrimp. Season with salt and pepper and cook for about 2 minutes per side or until cooked through.
To serve, toss with the beans. Place on a serving platter. Scatter shrimp over the top. Garnish with snipped chives, if desired.
Recipe by Renaissance Lucknow Hotel