Few tasty dishes for Navratri fast :
The festive season of this year is around the corner. The festivals every year start by worshiping Goddess Durga during the auspicious festival of Navratri. It is considered as one of the biggest festivals in Hindu's where people pay tribute to the goddess by fasting for nine days.
The fast menu is different and comes with loads of does and don'ts but still Team AAW tells you some interesting dishes to try during Navratri. So why starve while fasting when you can feast on these nutritious goodies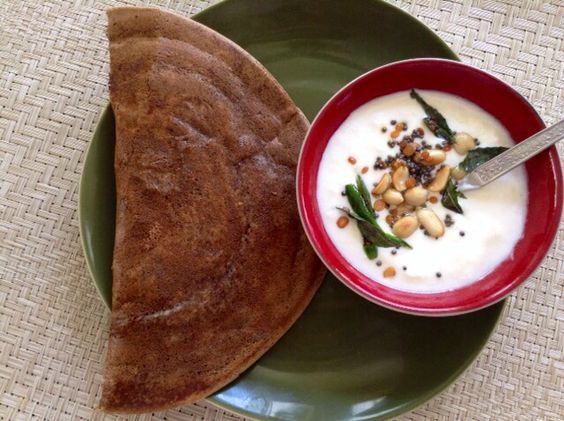 • Kuttu atta dosa
Get over Kuttu ka parantha or puri and try dosa with potato and coconut chutney with it. This will be healthier than deep-fried puris. Buckwheat flour is rich in nutrients and gives energy to the body.
• Fruits
A bowl of fruits is a must during fasting. Add some masala and lemon to it to make it tastier. Fruits are filling hence you will feel full for a long time.
• Dairy products
Make shakes and smoothies and consume all dairy products such as curd, butter, paneer, khoya, and curd while fasting.
• Sabudana khichdi
In  Navratri, you can make sabudana khichdi, add makhanas, peanuts, and some dry fruits too. Since sabudana is full of starch so it will give you energy too.
• Samak ke chawal ka dhokla
This recipe is new and better than fried potatoes and pakoras. You can cook steamed dhokla of Samak ke chawal (vrat wale chawal). This ingredient is said to be a whole grain and promotes weight loss.
• Makhana Kheer
Makhana's are full of antioxidants and have high fiber content. So instead of Samak ke chawal ki kheer go for makhana kheer.
Soak it overnight before preparing the Tikki. Make a mixture using sabudana, potato, ginger and spices. You can air fry the tikkis to make them healthy and oil-free.
This one is comparatively healthy than potato chaat. Add chopped capsicum, potato, tomato, and cucumber to salted peanuts and mix them well. Now add lemon juice and mix it again, your evening snack is ready.
 This Navratri forget the boring menu and indulge in some tasty as well as healthy fasting foods to satisfy your taste buds and hunger pangs. 
Image source: Pinterest