I got gel acrylic nails for a wedding and had to get them removed. Now going for the removal
process seemed painful as the salon I got them from was a good one hour drive from my place and required a prior booking. Plus I was annoyed with the whole look. I kept the nails for some 15 odd days and decided to remove them myself. I asked a few friends who had tried to remove them and asked for a few tips and tricks which would ease the process. Here's how you can remove acrylic or gel nail extensions at home:
Time duration: Some 45 minutes.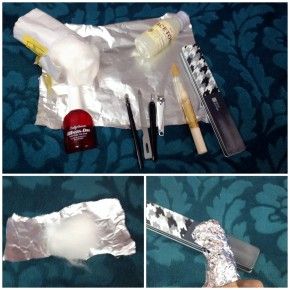 Things required
• Aluminum foil (cut into 10 large pieces that can be wrapped on each finger)
• Acetone (nail paint remover is too slow)
• Cotton (make 10 large swabs)
• Nail cutter
• Nail filer
• Nail buffer (make sure it is not old or over used)
• Cuticle pusher and cutter
• Cuticle oil
• Nail paint or a top coat
• Mosturiser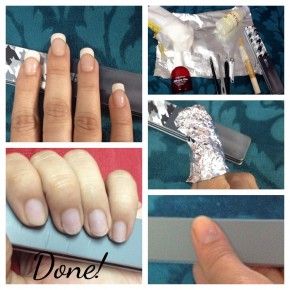 Steps to remove acrylic or gel nail extensions at home:
• Cut the nails they will be hard and easy to cut. But do not cut too deep as it will pose a
problem while removing the gel later.
• After you have cut all nails, make a roll by placing a cotton swab in the middle of the
aluminum foil and add lots of acetone.
• Now place you nail on the drenched cotton swab and wrap the aluminum foil around the
finger tightly. Do this for all nails and keep your nails like this for 20 odd minutes.
•After 20 minutes remove the swab from one nail and gently start pushing the gel out with
the help of the cuticle pusher or filer. You will be able to remove most of the gel. After you
have removed from one nail, there will be traces of gel so wrap in the cotton-acetone-foil
again. Do one nail at a time and wrap them back.
• After the last nail is clear of gel, remove the foil (do this hand by hand) and use the pusher
one more time. Let your nails dry and wash to remove all traces of acetone.
• Now buffer them properly. The more you buff the easily they will come back to their natural
look.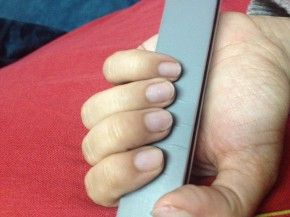 • PS you can buff them twice (one day later) for a smoother finish.
• File the top for perfection.
• Apply some cuticle oil as extensions always harm the nail bed.
• Afterwards apply a top coat or a nail paint to hide any uneven surface.
• Now apply a hand cream and you are done!
PS, Your nails will be weaker for a few weeks due to the damage so be sure to apply cuticle oil and keep the nail length shorter.