'Happy Birthday Vamika' trends as Anushka and Virat's daughter turns one, people shower wishes: 
 Virat and Anushka's daughter has turned one today and as the couple is currently in South Africa amid a test match series so will be celebrating her birthday there. Their daughter has received lots of love from Virushka's fans too.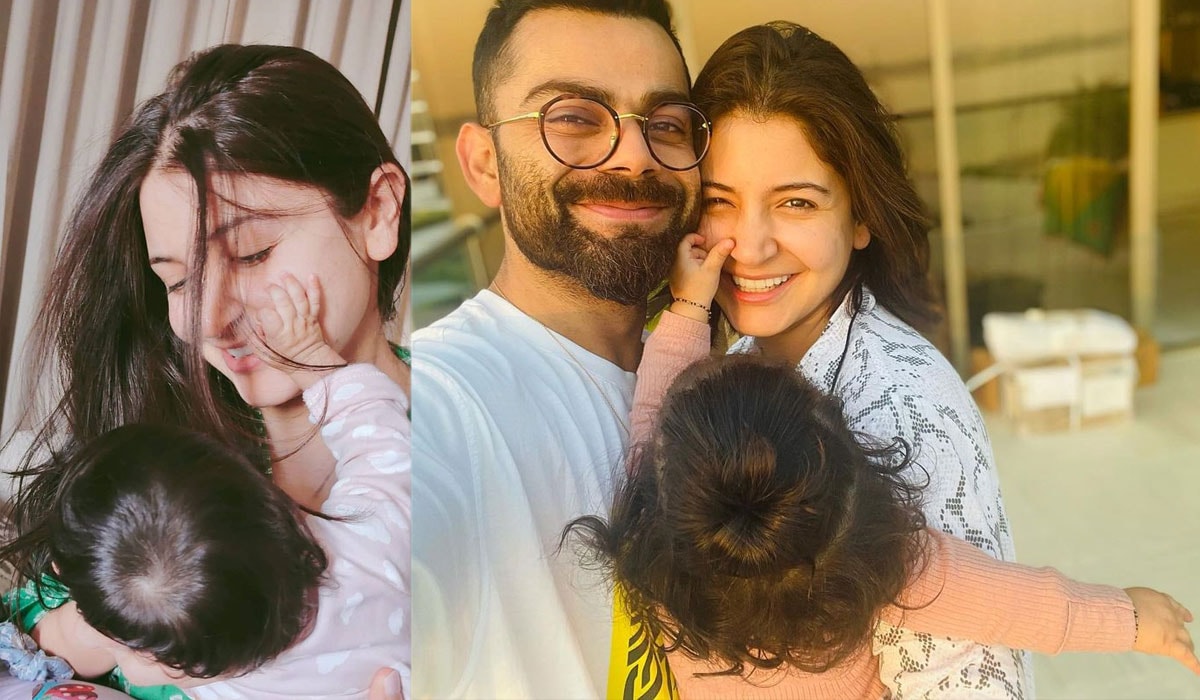 On Twitter, 'Happy Birthday Vamika' started to trend as they sent out love to the princess. Many shared the cute photos that Virushka has shared on their handles of their baby girl over the course of one year. 
Here's wishing our little vamika, a very Happy Birthday!💖😘
Today she turns 1 😍😍#HappyBirthdayVamika pic.twitter.com/xxLJK6LoxI

— Laksh Sharma. (@im_laksh_18) January 10, 2022
This is your special day today,
little princess!

I'm wishing you much
happiness and immense joy,
just as you deserve!
Happy birthday to you, little angel!#HappyBirthdayVamika @imVkohli @AnushkaSharma pic.twitter.com/SE0DfeX3SO

— Piyush Raj (@168piyushraj) January 11, 2022
Happy Birthday vamika KING'S daughter 🙌🏻 #HappyBirthdayVamika pic.twitter.com/WH2MksW3yk

— VIRATIAN (@_hemanth__arya_) January 11, 2022
Happy Birthday Our Little Angel!🥳🎂
Every Picture Of You Makes Us So Happy You Can't Even Imagine ❤
Stop Growing Up So Fast Vamika.#HappyBirthdayVamika@AnushkaSharma @imVkohli pic.twitter.com/UVz0U386oP

— Virat Kohli❤ (@Godkohli18) January 11, 2022
Happy Birthday to little Vamika, Daughter of Virat kohli and Anushka Sharma. @imVkohli@AnushkaSharma
1st Birthdays are the most special for a parent, God Bless❤😇#ViratKohli #India #Kohli #AnushkaSharma#HappyBirthdayVamika pic.twitter.com/oKfFsZykvE

— Human (@iamDexter22) January 11, 2022
Happy birthday cute baby girl a very happy birthday #HappyBirthdayVamika pic.twitter.com/stdHOhd3el

— virat kohli…fan girl (@kanak_solanki16) January 11, 2022
🤞🏻 aaj virat form me aa jaaye #HappyBirthdayVamika pic.twitter.com/Quomrfx8Rj

— SANU KHAN HBD RAHUL (@SalmansCavalier) January 11, 2022
Anushka Sharma's brother, Karensh Ssharma also shared an adorable birthday wish. He took to his Instagram Stories and shared a lovely collage featuring Anushka and her husband Virat Kohli with their daughter Vamika.
Sharing the adorable picture, Karnesh wrote, "Happy growing up, kiddo. Lots more memories to the best parents @AnushkaSharma @ViratKohli." The collage has all the throwback pics of Vamika that Anushka and Virat shared on their respective Instagram accounts.
As the couple is in South Africa so fans are expecting the two to celebrate their baby girl's first birthday in a fun way with members of Team India.