Check out how people reacted to the trailer launch of Manikarnika:
The much-awaited trailer of Kangana Ranaut's upcoming movie Manikarna was recently released. The film is said to be one of the biggest releases and is based on the life of the queen of Jhansi, Laxmi Bai. The movie is set to release on 25th January 2019, its trailer has raised the bars of expectations for the netizens. The trailer impressed people with its grandeur and Kangana's amazing performance as the brave queen.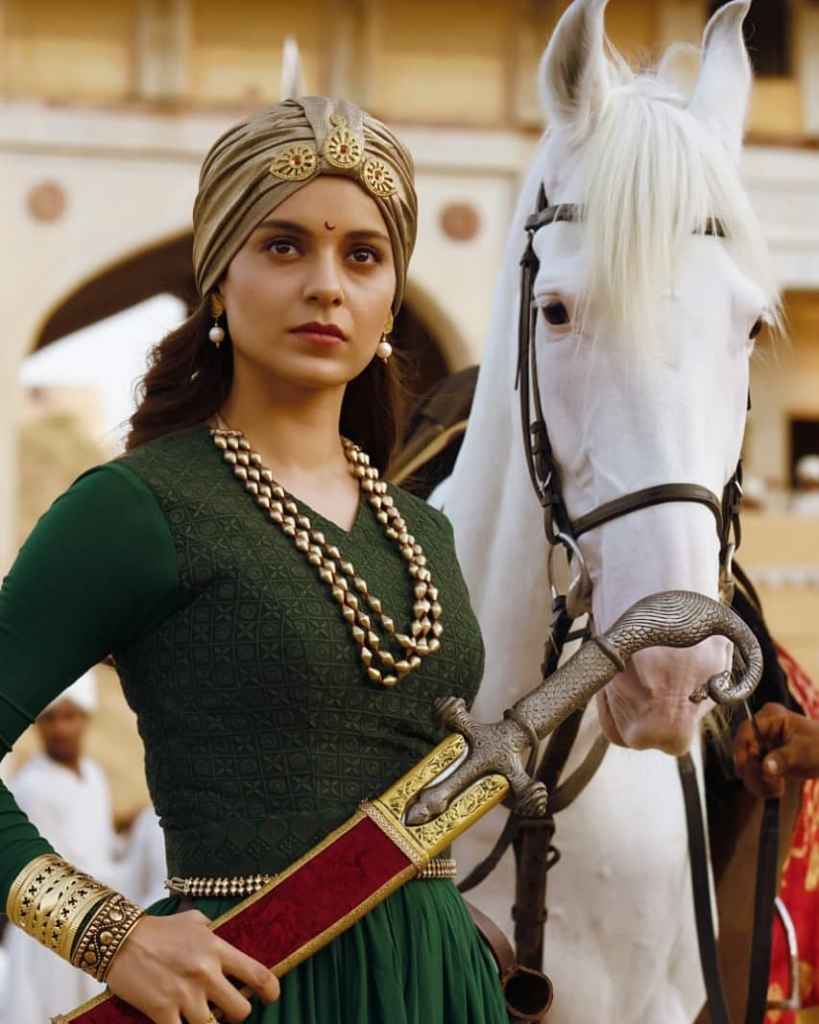 The trailer is full of power and has left everyone stunned. Kangana in the trailer looks as strong as the lioness and the rest of the star cast also adds power to the movie. The movie also stars popular actors such as Ankita Lokhande as Jhalkaribai, Atul Kulkarni as Tatya Tope, Suresh Oberoi as Bajirao II, and Yash Tonk as Rao Tula Ram.
Check out the trailer:
As said by Kangana in an interview that the story of the film is the real hero, the trailer justifies the statement. The actress ensured to remain confident throughout the film and her hard work is visible. It is wonderful how Kangana has fallen into the character of the fearless, Jhansi Ki Rani with so much dedication.
The trailer is being applauded by many people including industry stars as well.
Check out the reactions of the people below:
#ManikarnikaTrailer one word review : OUTSTANDING. Sure shot blockbuster on the cards. Kangana steals the show. Dedicated to all lionhearted women who fight in solitude. Marvelous Goosebumps guaranteed #Manikarnika #ManikarnikaTheQueenOfJhansi #ManiRatnam #KannaanaKanney #kangana

— Sumit Rawal (@sumitrawal586) December 18, 2018
This is something that is depicted by a lioness, Also it's a story of another lioness #ManikarnikaTrailer @ZeeStudios_ @KamalJain_TheKJ https://t.co/7RMR0wn8Fc@anky1912 @Jisshusengupta @prasoonjoshi_

— Pritam Bakshi (@iampritambakshi) December 18, 2018
When someone say *trailer is not good*

me:
#manikarnikatrailer pic.twitter.com/aHgvrXNEpE

— Virender Sehwag (@SirURFake) December 18, 2018
Goosebumps!#ManikarnikaTrailer https://t.co/4ubmb89ABC

— ಉಪ್ಪುಪ್ಪು (@Jaamoonuu) December 18, 2018
#KanganaRanaut#manikarnika Queen is back.With the real Queen of india.https://t.co/sw2zBlfKYU

— Sandeep Namdev (@sandeepnamdev4) December 18, 2018
Wow beautiful trailer. Can't wait to watch this!!!

— Sandeep Singh (@itsalaboutclas) December 18, 2018
Happy Happy am crying #ManikarnikaTrailer
Incredible all the way BLOCKBUSTERKARNIKA ⚔️#ManikarnikaTheQueenOfJhansi Legend #KanganaRanaut https://t.co/OvsnOVOPss

— Shirin Ali (@Shirina777) December 18, 2018
A Princess, A Queen,, A mother, A Birangana, A warrior.
Excited for #ManikarnikaTrailer pic.twitter.com/D7vY1DZnpX

— Maha Rani Laxmi Bai ki Fan (@Azam77983531) December 18, 2018
#ManikarnikaTrailer is Outstanding ! .Movie will be sure shot super hit at boxoffice this republic day .Acting,Cinematography and story is breathtaking .

— Rahul verma (@RahulVerma4860) December 18, 2018
Such a powerful Trailer #KanganaRanaut You r amazing your acting and direction 5 out of 5
@@KanganaFanClub
Manikarnika – The Queen Of Jhansi | Official Trailer | Kangana Ranaut | … https://t.co/8L4YfYckkL

— Rahat Khan (@ItsRahatKhan) December 18, 2018
While some love it, some did not like the VFX used in it:
But this…this is the kind of stuff they spent their VFX money on? #ManikarnikaTrailer pic.twitter.com/SNJ5iH1wHw

— (@sib_sibby) December 18, 2018
Manikarnika trailer reviews are bad.
VFX is cartoonish and cringy dialogue irritates you. #ManikarnikaTrailer #Manikarnika

— Karma (@Karma49307900) December 17, 2018
The trailer is amazing and impressive and we wait for the movie to get released. the movie is directed by Krish.