Katrina Kaif's video in Ganesh Chaturthi celebration at Salman Khan's residence:
Although Bollywood never takes a step back in celebrating any festival but Ganesh Chaturthi is one of the most favorite ones of B-Town.  Like always this year too celebration at Salman Khan's residence was in the buzz.  The whole Khan family welcomed Lord Ganesha with full spirit and along with them other celebs also attended the Ganesh pooja at Salman's residence. Atul Agnihotri shared a video from the celebration in which Salman Khan, Sohail, Arbaaz, mother Salma, sister Alvira and Arpita, AAyush Sharma with little Ahil and Bharat's actress Katrina Kaif can be seen performing the ritual.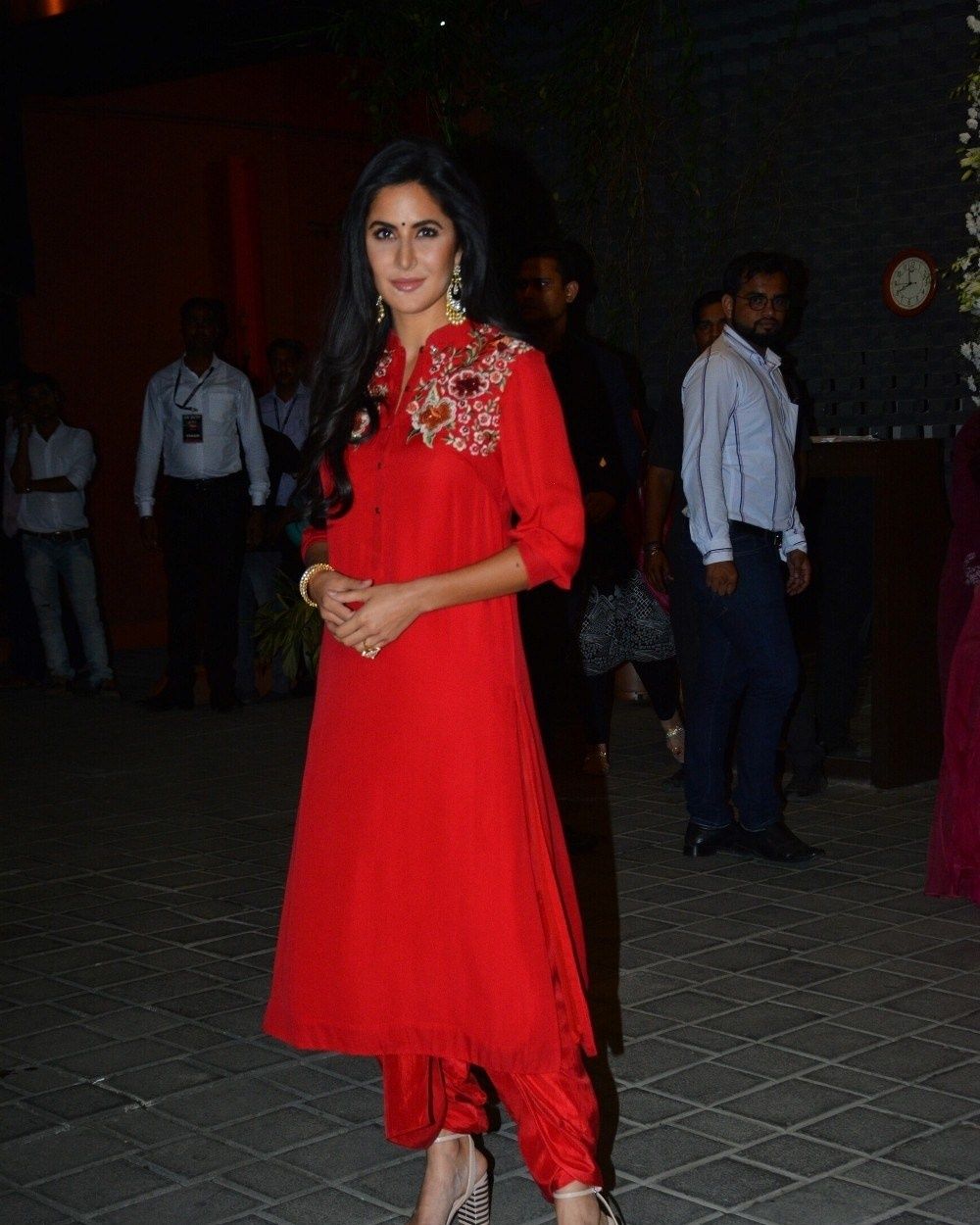 Among all this what became the hot topic was Katrina's wrong way of doing the Aarti. The actress is spotted doing the Aarti anticlockwise and this made some people upset which led to numerous comments on the video.
#GanapatiBappaMoraya @beingsalmankhan @arbaazkhanofficial @sohailkhanofficial @arpitakhansharma @aaysharma @alizehagnihotri @nirvankhan15 @iamarhaankhan @katrinakaif pic.twitter.com/bpLKshKD5w

— Atul Agnihotri (@atulreellife) September 13, 2018
Check out people's reactions here:
Omg Katrina did the aarti in a wrong way 🙄 someone could atleast tell her 😒

— Sharania Jhanvi✨ (@SharaniaJ) September 13, 2018
Seriously isko ab tak pata nahi hai 🙄

— Sharania Jhanvi✨ (@SharaniaJ) September 13, 2018
I really hate to point it out but the beautiful lady in red attire is doing the #Arti #anticlockwise. And it can #hurt the #ReligiousSentiments of many.

— AD (@DrAD_P) September 13, 2018
Wohi tohh she is completely doing Arti opposite serioulsy…😓🤦‍♀️

— Sima Shah ✨😍😎👸 (@simashah14) September 14, 2018
Katrina madam aarti Ulta kardiya aapne koi baat nahin Mann mein Shraddha ho bas kaafi Hain next time be careful

— Filmy Guru (@GuruFilmy) September 13, 2018